Ironically, just a few days before the Independence Day, 19-year-old MBBS aspirant from Chennai, Jegadeeswaran died by suicide after twice failing to clear the National Eligibility-cum-Entrance Test (NEET) pointing to a society and system that collectively failed him. This has neither been a first or unfortunately the last suicide by student not able to bear rejection that often comes with entrance examinations.

Unable to cope with the grief of his son's loss, later Jegadeeswaran's father died by suicide too, prompting Tamil Nadu Chief Minister MK Stalin to, within days, speak up on the suicides. Expressing condolences over the deaths, he said that his government was working to repeal the NEET.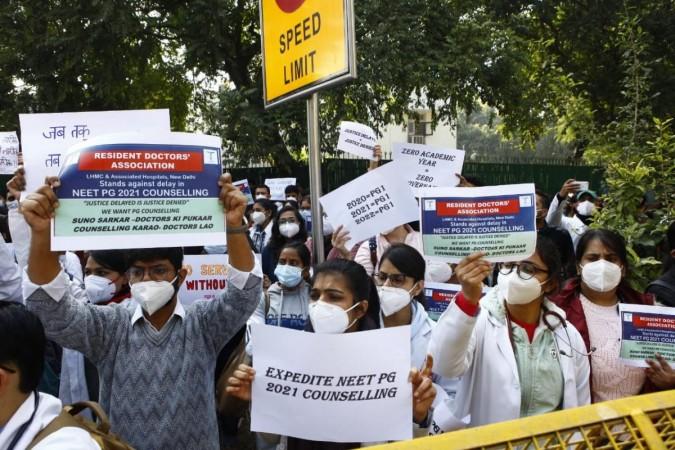 "Have confidence, do not have suicidal thoughts. Do not think of losing your life in any situation. Definitely, we can remove NEET which proves to be an obstacle to your goals. Tamil Nadu government is working vigorously towards that," he said in a statement released on Monday.
Tamil Nadu government vs the Governor
Notably, the Tamil Nadu government has been vocal against NEET for the past five to six years with MK Stalin government introducing anti-NEET bill, which only awaits President's assent to become a law in the state. However, Tamil Nadu governor R.N. Ravi recently while speaking at a felicitation event, said that if it were up to him he would "never" clear the State's bill to exempt it from NEET and added that the exam was going to stay in the country. However, MK Stalin, continuing with this stance on NEET, and also taking a jibe at Governor RN Ravi, claimed that the anti-NEET barrier will come crashing down soon. "All those who say, 'I will not sign' will disappear," he said.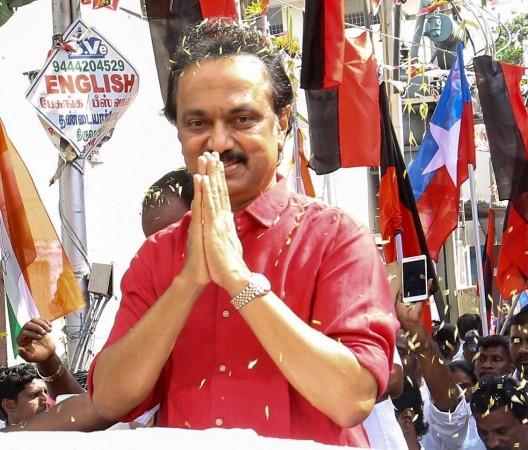 is getting rid of NEET a good idea?
While governor RN Ravi was quite specific about the corruption in private colleges that might prevail in the absence of NEET, but the pros and cons of NEET run far deeper than any form of linear reasoning. Simply getting rid of a screening system to put another in place might neither be easy nor necessarily better.
While NEET does standardize the ranking criteria of aspirants, it has also given rise to the lucrative business of coaching. An eco-system where private tutors and coaching centers leverage those students who can pay hefty fees. The allegations of how the coaching industry skews the exam in favour of the wealthy, urban and CBSE board students, has been doing the rounds of blogs, debates and podcasts.
What's plaguing the education system?
A lot, frankly. But scrapping the competitive entrance examinations might solve one problem while giving rise to many others. There is no denying the pressure that comes with large numbers. Conducted annually, NEET (National Eligibility cum Entrance Test) is one of the most sought-after and toughest medical entrance examinations to crack. A gateway to various undergraduate medical courses across the country, in 2023, a total of 20,87,462 candidates registered for the test. Of which, 20,38,596 appeared and only 11.46 lakh candidates qualified for the exam. The numbers are huge, pressure immense and the struggle real. Corresponding to these figures are the ones where students took their own lives unable to cope with pressure and rejection. According to NCRB data, in 2020, 12,526 students died by suicide. Instead of coming down, unfortunately, this number rose to 13,089 in 2021. In the reports, while specific reasons for suicides were not mentioned, but it said of 10,732 youngsters under the age of 18 who died by suicide, 864 took the extreme step due to failure in examination.
Is scrapping NEET a good idea?
More importantly, will replacing NEET with an alternative assessment system be a better idea? There is no denying the demand-supply mismatch when it comes to healthcare education. Section 14 of the National Medical Commission Act, 2019 provides for the conduct of NEET to provide uniformity in grading.
Will NExT be a good idea? Tamil Nadu government doesn't think that either!
To overcome the shortcomings of the existing system, National Medical Commission has introduced a new exam called the National Exit Test (NExT), which will replace the existing NEET PG in 2024. NExT is a postgraduate medical exam aiming to serve multiple purposes of licensing, assessing and screening with the Indian medical education system. However, many experts have voiced their newer concerns about NExT.
In June Chief Minister Stalin wrote to PM Narendra vehemently opposing NExT, saying that after NEET, NExT would damage students. "At this juncture, the proposed introduction of NExT will surely exacerbate this trend and cause an irreparable damage to the interest of rural and socially disadvantaged students and the public institutions under State Governments," said he, adding. "In this situation, the introduction of such a common exit test will definitely be an additional burden on the students. Given the high academic burden and stress faced by our medical students this needs to be strictly avoided."
Tamil Nadu government favours a bill to abolish NEET and reinstate the previous method of using Class XII board exam marksheet for admissions to various medical colleges. The bill is currently pending with the Union Government for the President's assent.