After a US spy satellite spotted Chinese ships selling oil to North Korean ships on the West Sea despite sanctions, South Korea has said that it seized a ship, which was trading oil with Pyongyang. The ship, registered in Hong Kong, was reportedly seized last month.
The South Korean Foreign Ministry revealed that the Lighthouse Winmore left the Yeosu port in South Korea and transferred 600 tonnes of refined oil to a North Korean ship on October 19. Speaking about the ship and the transfer, a South Korean Foreign Ministry official told CNN: "UN Security Council sanctions prohibit the transfer of anything to a North Korean ship," and noted that Lighthouse Winmore was seized when it re-entered the Yeosu port on November 24.
The Lighthouse Winmore was reportedly on a lease to a Taiwanese company and was travelling to the country when it traded oil with a North Korean ship.
It was also revealed that the ship had 23 Chinese and two Burmese citizens on board and all of them have been detained for questioning along with the crew members of the ship, which is also being investigated. They will be released only after their interrogation is concluded.
The United Nations has imposed several sanctions on North Korea, including ship-to-ship transfers, and the South Korean official said that this is how Pyongyang has been functioning around these sanctions. "This is one of the main ways in which North Korea uses an illegal network to circumvent UN Security Council sanctions," the Foreign Ministry spokesperson added.
Now, the Hong Kong government has also said that it is closely working with Seoul to sort out the matter. "We are liaising with the Korean parties concerned to obtain further information about the incident, and will take appropriate actions as necessary," CNN quoted the statement as saying.
Meanwhile, China too has been on the radar after US spy satellites spotted Chinese tankers selling oil to North Korean ships on the West Sea about 30 times since October, even though the sanctions were put in place in September. The satellites have captured several images of North Korean and Chinese ships gathering close together to trade oil, reported South Korea daily The Chosun Ilbo. Not just that, the images reportedly also show the names of the ships and one of them, connected to a Chinese ship to receive oil, has been identified as Rye Song Gang 1, which was sanctioned on November 21.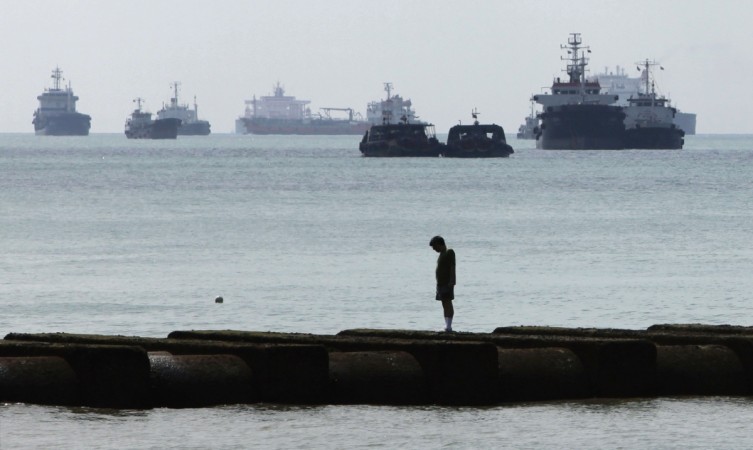 After the images emerged, US President Donald Trump lashed out at Beijing and explained that finding a solution to the conflict would be very difficult if China intended to support North Korea's trade on the sly.
"Caught RED HANDED - very disappointed that China is allowing oil to go into North Korea. There will never be a friendly solution to the North Korea problem if this continues to happen!" he tweeted.
However, China on Friday, December 29, denied these claims and said that it had conducted an investigation as soon as the reports emerged. "The Chinese side has conducted immediate investigation. In reality, the ship in question has, since August, not docked at a Chinese port and there is no record of it entering or leaving a Chinese port," Chinese Foreign Ministry spokeswoman Hua Chunying told reporters, according to Reuters.
"China has always implemented UN Security Council resolutions pertaining to North Korea in their entirety and fulfils its international obligations. We never allow Chinese companies and citizens to violate the resolutions," Hua added.
"If, through investigation, it's confirmed there are violations of the UN Security Council resolutions, China will deal with them seriously in accordance with laws and regulations."