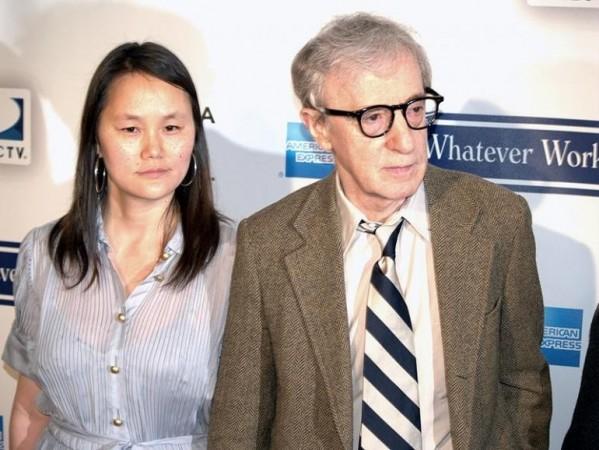 In the world inhabited by Woody Allen, there is nothing twisted or taboo. Allen's sexual scandals, bordering incest, often had him in news.
Once known for his dark and often quirky films, Allen's personal life seems to be taking centre stage again. The recent open letter by his adopted daughter Dylan Farrow, accusing him of sexually molesting her at the age of seven, has re-opened Allen's box of scandals.
While Allen, 78, continues to provide a new release every year, his films have been hit-and-miss for the last few decades. Allen's most recent release "Blue Jasmine" has won massive critical appreciation, especially for leading lady Cate Blanchett, who is a red hot favourite to win Best Actress at the Oscars this year.
And though his "Midnight in Paris" (2011), "Vicky Cristina Barcelona" (2008) and "Match Point (2005)" were also well received, it would not be wrong to say that Allen does not quite enjoy the same fan following that he had in the 70s and 80s. And to an extend, it was Allen's personal life that turned several fans away from him.
Here are some of Allen's scandals which directly or indirectly might have affected his fan following.
Allen's fanbase took a big hit, when in 1992 Mia Farrow - with whom Allen had a son and two adopted children - discovered that he was romantically involved with Soon-Yi Previn, her 21-year-old adopted daughter.

And during the scandal, Farrow also alleged that Allen had sexually molested their other adopted daughter Dylan, who was seven years old then. The judge eventually found that the sexual abuse charges were inconclusive.

Allen and Soon-Yi married in 1997 and have two adopted daughters, now teenagers.

Following Allen and Soon-Yi's wedding, Allen's biological son Ronan Farrow said: "He's my father married to my sister. That makes me his son and his brother-in-law. That is such a moral transgression... I cannot have a relationship with my father and be morally consistent."

Ronan, who has been disparaging about Allen, tweeted on Father's Day 2012: "Happy Father's day – or as they call it in my family, happy brother-in-law's day."

After over 20 years, in February 2014, Dylan, in an open letter, once again alleged that she was molested by Allen at the age of seven. The open letters details the events surrounding the alleged sexual assault committed by the filmmaker.

In January 2014, Allen received the lifetime achievement award at the Golden Globes. However, the event was marred by a Twitter post by Ronan. "Missed the Woody Allen tribute - did they put the part where a woman publicly confirmed he molested her at age 7 before or after Annie Hall?" his tweet read.