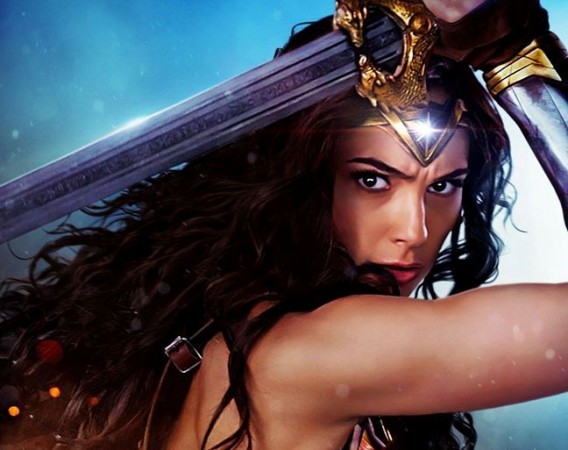 After Deadpool 2 teaser debuted with Logan last week, it looks like another superhero is going to make an appearance this weekend. It was earlier speculated that the new trailer of Wonder Woman was supposed to release with the premiere of Kong: Skull Island on March 10.
But the trailer is said to release at the Nickelodeon Kids' Choice Awards on March 11. Reported by Comicbookmovie.com, the new Gal Gadot-starrer will premiere its trailer, along with Transformers: The Last Knight and Power Rangers at the awards function. WB recently released a new poster of Wonder Woman and a video featuring Gal Gadot surfaced online where she announced that the trailer will be out on Saturday.
Also Read: Wonder Woman spoilers leaked: Batman to play crucial role in connecting the movie with Justice League? [VIDEO]
The new trailer will reveal the biggest mystery – which actor is playing the role of Ares, the villain of the movie? A number of speculations have been rife and while many names were speculated, the most spun around rumour was that of Harry Potter actor David Thewlis donning the role of Ares.
It has been reported by a few websites that David Thewlis is confirmed to play a role in the Wonder Woman movie. He has been roped in to don the character Sir Patrick Morgan, a man on the war council for the Allied forces, an advocate of peace. But he has neither confirmed nor denied the rumour about playing Ares.
According to a leaked plotline, the story will also see Ben Affleck's Batman play a crucial role in the movie. The leaked story reveals that Bruce Wayne writes to Wonder Woman to enquire if she is still interested in helping him find other metahumans. In response to the email, Gal Gadot's Wonder Woman writes and relives her past informing him about all that she has been through. The story is plotted in a way to lead her role into Justice League.
So where can you watch the trailer?
Here is where you can catch the trailer as soon as it releases:
Wonder Woman will hit theatres on June 2, 2017. The cast features Gal Gadot, Chris Pine, Connie Nielsen, Robin Wright, Danny Huston, David Thewlis, Ewen Bremner, Said Taghmaoui, Elena Anaya, Lisa Loven Kongsli and Lucy Davis.