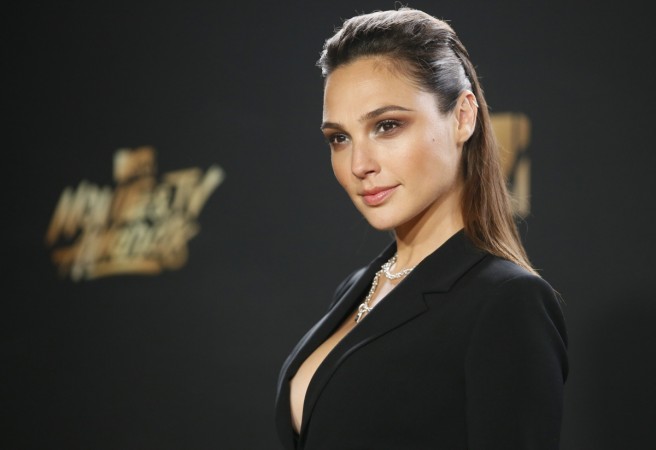 Gal Gadot is undoubtedly a much-loved actress. The Wonder Woman star, who will soon be seen beginning her work on Wonder Woman 2, has millions of followers across the world who would do anything to catch a glimpse of the DCEU star.
Bringing fans a step closer to her personal life, the Israeli star featured in Vanity Fair's "secret talent" segment to reveal her hidden skills. The Fast and Furious alum revealed that her "secret talent" is hula-hooping, and has been "leaked" by Vanity Fair.
Enthusiastic to show off her skills, Gadot is seen in the video holding a colorful hula hoop as she introduces herself and her talent. Dressed in a white T-shirt and ripped black pants, she announces her secret talent. The short video shows an embarrassed Gadot laughing at her failed attempt to hula-hoop.
But on her second try she hula-hoops like a pro.
"It is really good for the abs. I can drink coffee, read books, I can FaceTime and I can probably pass out," she says as she loses her breath. The adorable video ends with Gadot taking a bow.
Gadot shared the video on Instagram with the caption: "Vanity Fair has leaked my secret talent. Should I add it to my resume?"
Fans flooded the comments section, with statements read:
"This rocked my day"

"So amazing Gal Gadot my Wonder Woman"

"That's the cutest thing ever"

"The real talent ....Ur smile"

"That is why you are Wonder Woman!"

"This is hilarious!!!!!!"

"How is she so cute"
Another video from Vanity Fair's "secret talent" segment made the headlines a few days ago. The clip featured Big Little Lies star Nicole Kidman.
She revealed her hidden talent was to eat a variety of bugs. The video showed the actress enjoying a four-course meal of different types of insects. You can check it out here.