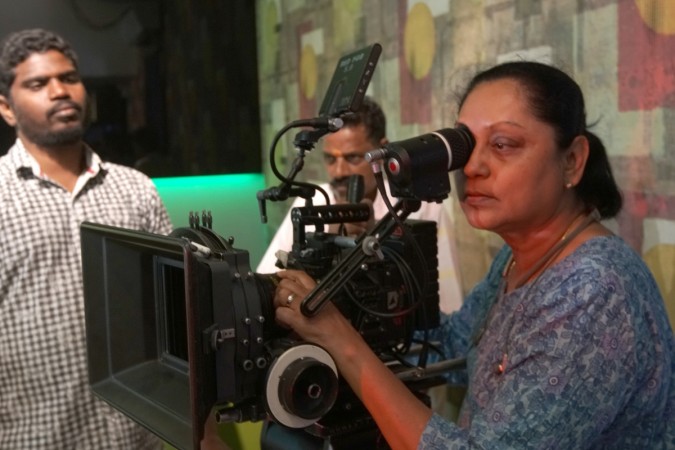 Returning from promoting her upcoming Tamil movie, Abhiyum Anuvum BR Vijaylakshmi oozed energy even at 8 in the night. During her Kochi visit to spread the word about her upcoming romantic movie, Asia's first female cinematographer took a walk down the memory lane with IBT India and shared her inspiring story on the occasion of International Women's Day.
Daughter of acclaimed Indian actor, director, and producer BR Panthulu, it is not wrong to say that cinema is in her blood. However, Vijaylakshmi did not plan to become a part of the industry until her brother pushed her into taking it up.
Having studied interior designing, the camera-woman was lured into the industry in the early 1980s by her brother and national award-winning filmmaker BR Ravishankar who guided her to become Asia's first female cinematographer, as confirmed by Limca Book of Records.
He was directing a Kannada movie, with cinematographer Ashok Kumar seated behind the lens. Her brother offered Vijaylakshmi to join the crew and assist Kumar. And rest is history.
But it was no piece of cake, she says. In a profession which is considered a man's domain, Vijayalakshmi found herself wielding heavy machinery on the sets. A novice in the field, she had to learn everything from the scratch.
"For one year, I had no grasp over what I was doing. But eventually, I got hooked on to it and it became my passion," she shared.
After learning and practicing the skill for over four and half years, Vijaylakshmi got her first break as an individual cinematographer thanks to K Bhagyaraj. The renowned director noticed her work while she was assisting Kumar in movies like Mundanai Mudichu and Darling Darling.
"He (K Bhagyaraj) said he would offer me an individual project in a year or so. For a year, I continued to assist Ashok ji. Many filmmakers approached me to projects but I waited. I was still with Ashok ji during that period and did some independent work when two of Ashok ji's project dates would clash. There have been times when he would cater to one project while I would handle the other," she recalled.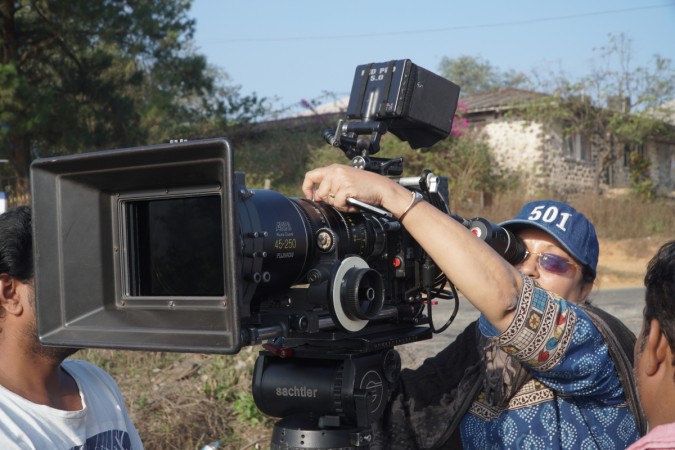 Having waited patiently for a year, her hard work paid off when Bhagyaraj gave her call and offered her Chinna Veedu, which released in 1985, and rest is history.
Vijaylakshmi is now a proud cinematographer of 20 Tamil movies, 1 Kannada movie, scriptwriter of a Malayalam movie and has directed Tamil serials as well. She holds her head high while sharing that she also senior vice president - South TV and Films at Saregama.
It seems like yesterday since we started Chandralekha!! Today is the 1000th episode! I thank God, my wonderful team of actors and technicians, Sun TV. I miss the most not having my VVS Appa with me today and seek his blessings for another 1000??? pic.twitter.com/fM1Om8BmuA

— B.R.Vijayalakshmi (@brvssk) February 1, 2018
"Women are considered to be more particular and prefect with their work, as compared to men. It is all about the choice. If women want to do it, nothing can stop them. We pose barriers for ourselves. If you love what you do, no amount of physical barrier can stop you," she says, keeping every cinematic and non-cinematic field in mind.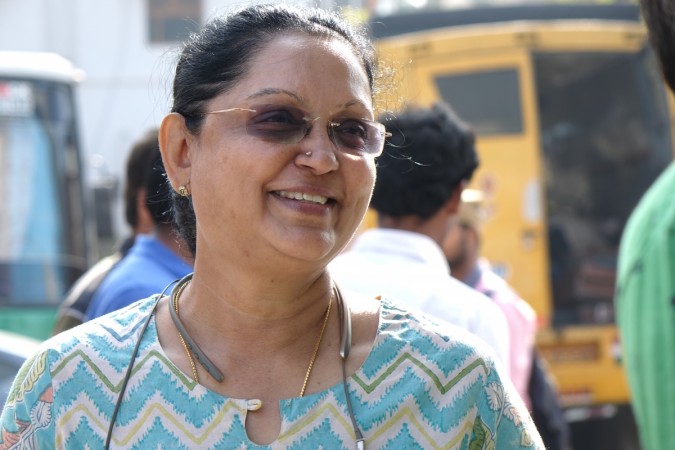 Addressing women who are interested in getting into a genre behind the camera (editing, cinematography, music, etc.), she has one simple advice.
"Do what you want and get into it. Either study the subject or assist people but get into it. There are a lot of encouraging people in the industry who are ready to help," she says before adding, "It has become easier to approach people."
Vijaylakshmi's breakthrough in the industry inspired hundreds of women to come forward to wield the camera and bring the director's vision to life. Most of these cinematographers are now a part of the Indian Women Cinematographers' Collective, founded by senior cinematographer Fowzia Fathima.
Many female cinematographers, including Deepti Gupta from Honeymoon Travels Pvt. Ltd and Priya Seth who held the camera for Airlift, are members of it. "There are so many enthusiastic aspiring female cinematographers who will rock the industry in the near-future. There is a positive outlook," she concludes.