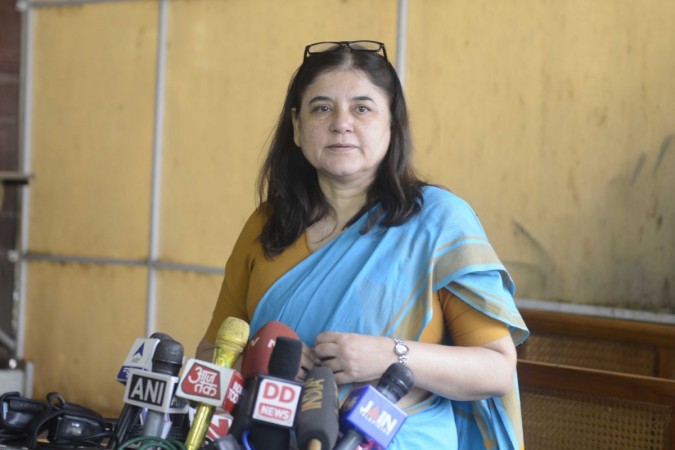 Union Women and Child Development Minister Maneka Gandhi wrote a letter to the National Commission for Women (NCW) seeking to put in place a system, which would look into complaints made by men alleging that they were falsely implicated in domestic violence, dowry and rape cases.
In her letter to NCW Chairperson Lalitha Kumaramangalam, Gandhi asked the NCW "to provide a window to men where they can bring up instances of false complaints against them." She said that every complaint must be linked to identification through Aaadhar and a valid phone number.
She also asked the NCW to put the grievance mechanism into operation as soon as possible and also suggested that it could be included as a part of the online complaint system, the Times of India reported.
Gandhi said she had been "receiving a large number of complaints from men who claim that they have been falsely implicated in cases of dowry, domestic violence, rape etc...."
She added that the grievances and complaints of women must be the first priority or concern of the Women and Child Development Ministry but the misuse of laws that have been put in place to protect women must also be a matter of concern.
The Supreme Court had said on Thursday, July 27, that an accused in a dowry harassment case cannot be arrested immediately until the veracity of allegations is ascertained. The top court also directed the police to conduct a preliminary inquiry before taking any coercive actions against the accused.
The apex court's move comes against the backdrop of frequent reports of disgruntled wives misusing the anti-dowry law against their husbands and in-laws.