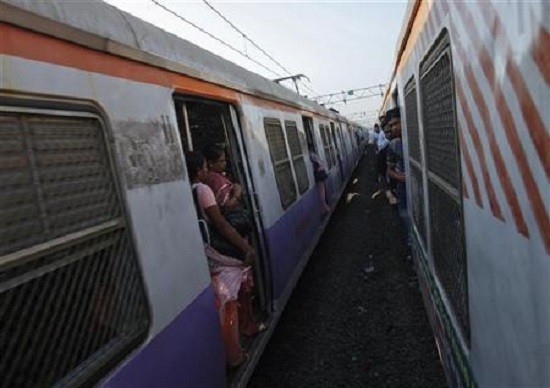 A woman, believed to be in her mid-30s, was killed right in front of her daughter, when a travelling ticket examiner (TTE) pushed her off the AC coach of a moving train she was trying to board. The incident took place in Jalgaon, Maharashtra on Thursday.
According to the Hindustan Times, the Jalgaon Government Railway Police (GRP) arrested the ticket examiner for causing the death of the woman, who was trying to board the moving train after a spat with him over the ticket.
The report identifies the victim as Ujjwala Nilesh Pandya, who had come to the station with her young daughter to board the train at 6 am. She had purchased a normal class ticket to travel to Khandwa. According to eyewitnesses, the train was moving when the woman hurried to board the AC coach near her.
It is understood that the ticket examiner first offered his hand to the woman to help her board the train but when she informed him that she has only normal class ticket, he allegedly pushed her out.
The woman lost her balance and fell into the gap between the coach and platform. She was cut into two, the eyewitnesses revealed.
The relatives of Ujjwala filed a complaint with the railway police, and also alleged that the TTE - identified as Sampat Salunkhe - was under the influence of alcohol at the time of the incident, reported The Times of India.
Salunkhe reportedly tried to hide in the pantry following the incident. However, the passengers pulled the chain to stop the train. The TTE was then roughed up by the public, before he was handed over to the police.
According to Salunkhe's version of the incident, he first helped to get the daughter safely on the train but could not help the woman as she fell off while boarding, the DNA reported.
Railway officials have gotten hold of the CCTV footage of the event and are now in the process of handing it over to the railway police. Salunkhe is understood to be a former wrestler, and was reportedly the recipient of the prestigious national level Arjuna Awards.