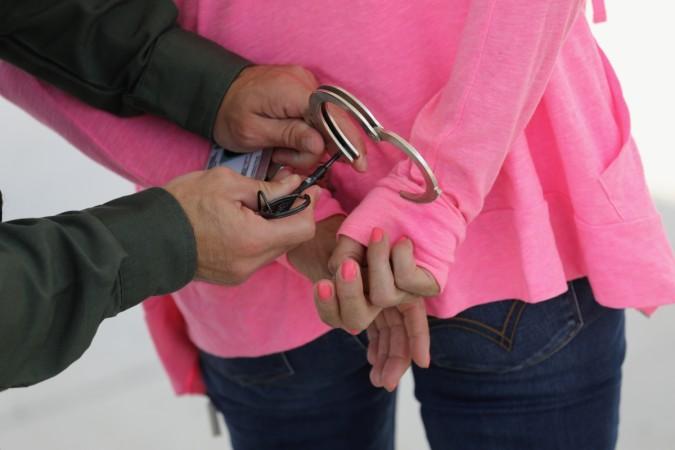 A woman in Florida was arrested recently on the suspicion of killing her mother and gouging her eyes out with glass shards, according to a Palm Beach County Sheriff's Office report as quoted by WPTV.
The woman, named Camille Balla, confessed killing her 55-year-old mother Francisca Monteiro-Balla. Francisca's body was found in the garage of the house, with her eyes gouged out and placed on a box in the garage.
It appears the Palm Beach Sheriff's Office came to know of the incident when a colleague of Camille's, who found her covered in blood in front of her house, called them.
When the sheriff's deputies arrived, they found Camille sitting on the sidewalk outside, covered in blood and appearing frantic.
They said Camille had cuts on her hands and told them: "I killed my mother and I need help."
She also kept screaming "I'm a murderer, I'm a murderer!" while being treated by paramedics from the Palm Beach County Fire Rescue later.
When Camille was asked about her mother, she reportedly told the deputies Francisca was in the garage. Camille then handed over the house keys, which were covered in blood, the Sun-Sentinel reported.
The deputies went inside the home and found Francisca's body in the garage. Her eyeballs had been removed from the eye sockets and placed on top of a cardboard box.
Francisca was reportedly killed with glass shards and several wounds were found on her head, arms, chest, and stomach, Fox News reported.
Meanwhile, the paramedics asked Camille if she had consumed anything, and she said she had smoked cannabis, which she believed was possibly laced with Flakka or PCP, the arrest report said.
The deputies also found handwritten notes with religious themes that "related to the clearing of the soul," the report said.
Camille was kept in the Palm Beach County Jail and appeared before a judge Monday morning, where started screaming as she entered the courtroom. Camille was denied bond during the hearing, and the court ordered an assessment of her mental health.