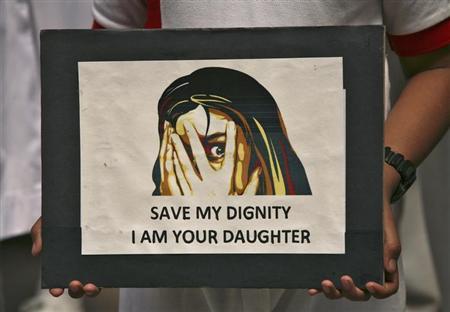 A visitor to a patient hospitalised in Kolkata was allegedly gang-raped on the a hospital premises recently, it emerged on Sunday.
Acting swiftly, the police have already arrested two staffers of RG Kar Medical College and Hospital, where the 24-year-old woman was allegedly raped.
"On the basis of her complaint filed on Saturday, we have arrested the two accused - Masum Ali Khan and Haider Ali. A medical test on the victim has been conducted and the report is awaited," IANS quoted a police officer as saying.
The accused have been identified as Masum and Haider, both employed as lift operators at the hospital, The Times of India reported.
The incident occurred on Friday night when the woman was visiting her relative admitted to the hospital. The two men saw her seeking help from others to find the ward of her relative when they approached her offering help.
However, instead of taking her to the ward, they took the woman to an empty room where they raped her, the complainant alleged.
The incident has created a panic among the women employees of the hospital and relatives of other patients at the hospital.
"I have to go to buy medicines late in the night. But after this incident, I would be afraid to venture out alone at night," said a female relative of a patient.