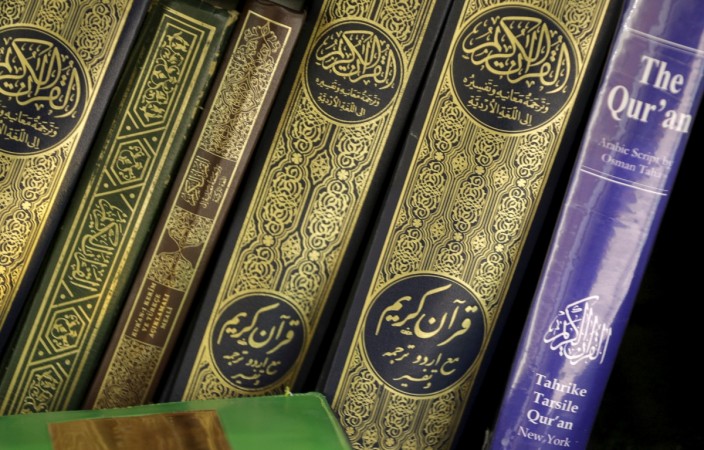 A woman who was accused of filming herself urinating on pages torn from a Quran before burning the holy book and declaring war on Muslim "parasites" has been sentenced to six years in jail for the offence.
The accused has been been identified as a 24-year-old woman named Sheila Szmerekova from the central Slovakian city of Ruzomberok. The authorities took note of the incident after the video went viral on Facebook.
'Courts can't challenge personal laws of Quran,' Muslim board claims in Supreme Court
The woman can be seen standing in front of the Slovak national flag in the video, with a Quran in her hand. She eventually goes on to insult the book, tears pages from it, urinates on it and then sets it on fire later.
A Special Court in Banska Bystrica ruled that Szmerekova will be kept in custody before she faces trial for her case. She is accused of creating extremist promotional materials, defamation of a nation and race and incitement of national, racial or ethnic hatred, Daily Mirror reported.
The spokesperson of the general prosecutor's office Andrea Predajnova said that the video was shared online in December 2016.
A police spokesperson who had seen the video said that in the video the accused "shows a book with the title The Quran and she repeatedly said that it was the Quran".
"She tore out the pages and threw them on the ground. She urinated on the pages and wiped herself with some, and then she set them on fire."
The woman in the video can be heard giving a hate rhetoric to people of the Muslim faith saying,
"I will hunt you all step by step. No matter if it is a woman, a child or a man. I will bump off anybody who gets in my way. I do not care about the criminal complaints. It will not stop me. I have a message for everybody, including the police — nobody will stop me."
Warning: The video contains explicit content and may offend religious sentiments