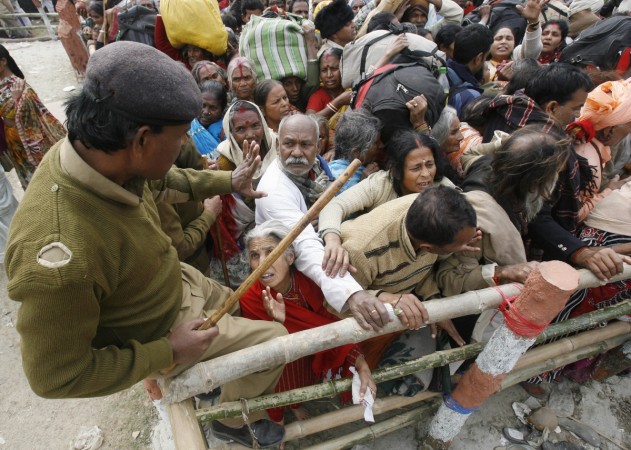 A 40-year-old Bengaluru woman was crushed to death during a stampede for food coupons in the Shivajinagar area of the city on Wednesday. Several people were injured during the annual event in which a philanthropist distributes food coupons.
Around 6,000 people had gathered outside a hall in Bamboo Bazaar where Asif, a Bengaluru-based businessman and philanthropist, was supposed to distribute free food coupons.
"The coupons were being sponsored by Asif, a city-based businessman and philanthropist. He provides free ration to the poor every year," a police officer said, according to the Hindu.
Trouble began after the organisers faced problems with crowd control and stopped distributing coupons before opening the gates. The gathered crowd, some of whom had travelled from Tumakuru, Kolar and nearby towns, were angered and created commotion. Some of the people had been waiting since the previous night.
In the commotion, Zeenathunnis from DJ Halli, got crushed. She was declared brought dead at Bowring Hospital. A case of unnatural death was registered.
People at the scene said that the stampede began after the police lathi-charged the mob.
"The stampede started with people trying to escape them," an eyewitness said. "Zeenathunnis fell under the feet of those who were trying not to get caned."
The police dismissed the allegations, adding that no was registered against Asif.