Ambulance services in the United Kingdom sometimes get the daftest calls. Recently, a woman from Nottingham called the emergency service to ask for some advice about cracked eggs in her fridge!
Also Read: Want a smart baby? Eggs might help boost your infant's IQ!
The woman called the East Midlands Ambulance Service (EMAS) because "she needed some advice." When the call handler told the woman she could not advise her about eggs, the caller replied: "Well who can we ring?"
On January 23, the East Midlands Ambulance Service released the audio recording in order to inform people about what the emergency line should be used for.
"Recently we received a 999 call about a broken egg in a fridge. This is NOT the right 999 call. The service is here for emergencies only," the East Midlands Ambulance Service wrote.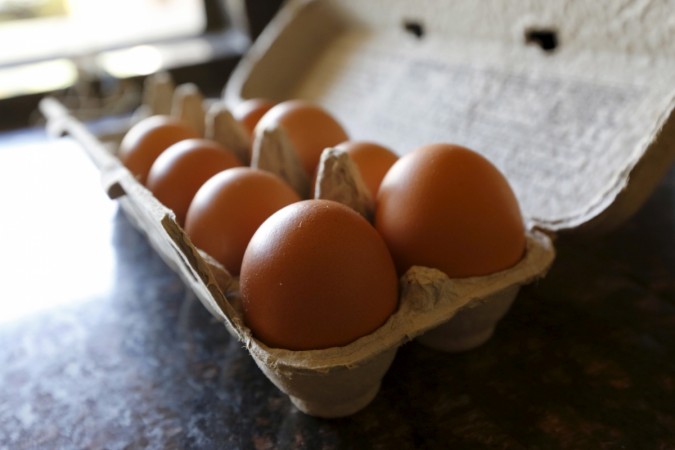 The audio recording starts with the handler asking the woman if the "patient is breathing?" She responded saying: "Hello, I need some advice darling please."
The handler went to ask again: "Is the patient breathing?" The caller replied saying she was alright and went on to ask about the eggs.
"I've got a box of eggs in the fridge. One of them was cracked so I move the eggs into the lid of the box and the box has been open in the fridge overnight," the woman asked. "Can you keep a box of eggs open in the fridge?"
When the handler informed her that 999 was the ambulance service and they could not advise about eggs, the woman asked: "Who can we ring?"
EMAS said they receive around 2,500 emergency calls every day and have to deal with requests like a dead fox, broken toenail, someone wanting to make breakfast, and someone wanting a taxi for going home.
"Emergencies include strokes, cardiac arrest, breathing difficulties and unconsciousness. This is the 999 call, and then a message from some of the people who called 999 for the right reasons, and who might not be here today if it wasn't for the service," EMAS wrote on Facebook.