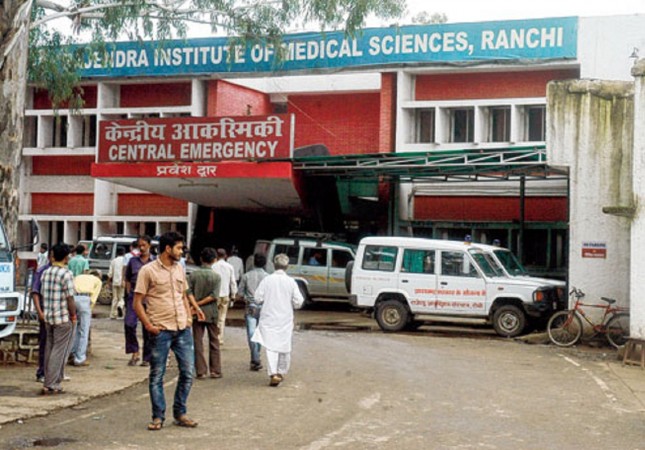 In a shocking incident in Jharkhand, a woman with a broken arm was forced to eat off the floor at the state's best government hospital, Rajendra Institute of Medical Sciences.
The woman, identified as Palmati Devi, was initially denied food by the hospital, which later said that there were no plates and made her eat off the floor. Some reports also said that she was made to clean the floor first.
The woman was admitted to the orthopaedic ward and one of her hands was bandaged. Palmati Devi ate her meal of rice, dal and vegetables right off the floor on Wednesday.
"It's not a common practice, but we have started an inquiry and will take action against those who served the food on the floor and then forced her to eat from there," BL Sherwal, the hospital's director, told NDTV.
The ward boy who forced Palmati to eat off the floor has been sacked and the hospital has now ordered disposable plates. The gross mistreatment comes despite the hospital's annual budget being Rs 300 crore.
Earlier, a man in Odisha was forced to carry his wife's body for 10km when he was denied a vehicle. "The fact of the matter is that the patient wouldn't have been treated so if he belonged to "middle-class"/ "uppercaste"," Gaurav Pandhi tweeted a Congress spokesperson.