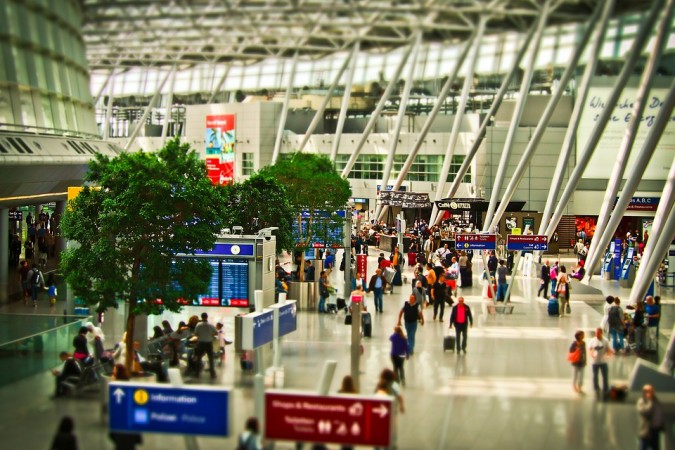 In a shocking incident, officials of the Tuscon International Airport, Arizona, have released a video that shows a mother taking her newborn infant to the restroom before abandoning him there.
The expectant mother walked into the airport, but later left the premises without her newborn baby after she gave birth to the child inside the restroom, airport authorities said.
An airport custodian saw the woman leave the restroom and asked her if she was okay after seeing a pool of blood on the floor. However. the mother did not respond properly and fled the scene.
The newborn baby was then found in the restroom along with a note by an employee of a firm that provides rental cars who informed the airport authorities. The abandoned infant was found with a torn umbilical cord and medics were rushed to the spot.
The baby was then taken to a nearby hospital and is said to be in a healthy condition. The infant has now been handed over to the Arizona Department of Child Safety, the Washington Post quoted the airport police as saying.
What did the note say?
"I just want what is best for him and it is not me. Please. I'm sorry," the mother wrote on the note.
The note further read in the voice of a newborn: "Please help me. My mom had no idea she was pregnant. She is unable and unfit to take care of me. Please get me to the authorities so they can find a good home."
Who was the woman?
The unidentified woman has not been found yet. Authorities are also not looking actively for the mother but said that they might pursue the matter if there are any leads on her. "We would like to know who she is but we've exhausted our resources," an airport authority explained to the Washington Post.
Kimberly Marshall, the co-founder of Arizona Safe Baby Haven foundation added: "We hear stories where a baby is abandoned, or a mother who has had a baby doesn't know what to do, doesn't know who to turn to. There are a lot of different things that are probably going through a mother's mind. There is a lot of fear."