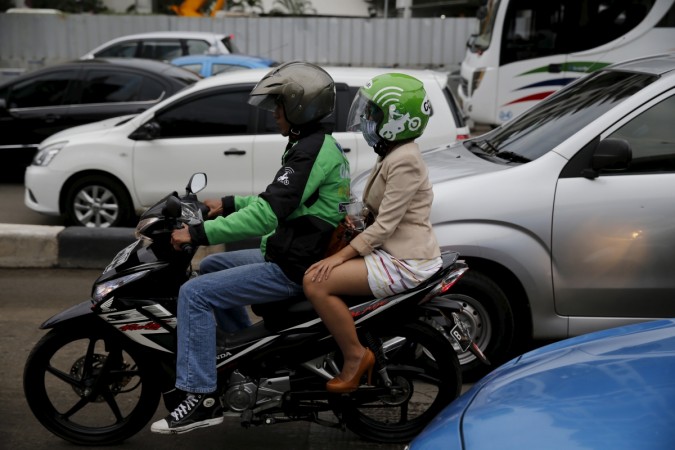 West Bengal is just warming up to the new "No helmet, no petrol" policy, which was implemented in the state a few days ago. Petrol dealers say they have faced no problems yet, while helmet-sellers are seeing only a gradual uptick in sales of the headgear.
The common man is only too happy to sport the helmet while taking a ride, as the police crack down on those not following the rule.
It all started when West Bengal Chief Minister Mamata Banerjee announced during a speech on Eid al-Fitr, July 7, that a new rule was being brought into place, under which, a person riding a motorised two-wheeler would not be given petrol at petrol pumps if they were not wearing a helmet.
The rule has been implemented over the long Eid weekend. West Bengal Petroleum Dealers Association Secretary Sharadindu Pal told International Business Times, India: "All petrol pumps in the state have received letters in this regard from either the regional police commissioner or the district magistrate."
The pump owners have been asked to simply deny petrol to any two-wheeler-rider not wearing a helmet. "And if the riders create a scene, the pump-owners have to simply call the police," Pal said.
The police action is quite visible on the roads. Kolkata-based entrepreneur Kanchan Ghosh told IBTimes India that the cops are stringently screening out those who are not wearing helmets on the road. "And it's not as if the government wants us to wear helmets for its own sake. It's for the public's own good," he said.
So are those without helmets making a beeline to the stores? Not exactly, it seems. Ankit Gupta, owner of Gupta Trading Co in Kolkata, told IBTimes India helmet sales are only starting to pick up. "The rule was implemented only over the weekend, and the police action also started then. The crackdown has led to only a marginal uptick in sales so far, but we expect it to go up further as the week progresses and the rule is more stringently implemented," he said.