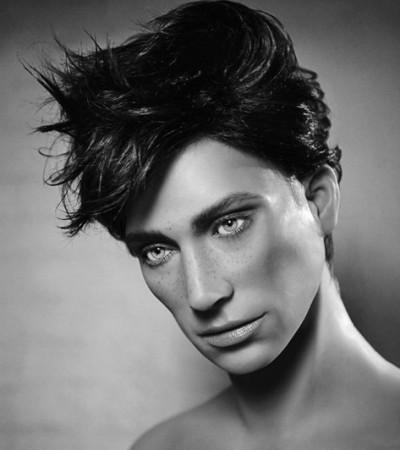 A combination of good looks and a killer sense of humor in a man can make any woman go weak in their knees. But in this case, it is slightly different as we are talking about Henry the sex robot, who can leave you in splits with its sense of humor.
The 6-feet tall sex robot, with an impressive six-pack and capable of "superhuman sexual performance", can give a tough competition to Hollywood hunk Ryan Reynolds. No, not for his looks, but for his amazing sense of humor.
The 41-year-old Deadpool star is better known for being sassy and witty. But seems like, this sexbot is able to give him a run for his money.
In a short video released by Henry's makers Realbotix, the sexbot says in a robotic voice, "What does a cloud with an itchy rash do? Find the nearest skyscraper."
Hilarious, right!?
But he can do a lot more than cracking jokes — discussing with you about favorite TV series or movies or wooing you with romantic phrases or a favorite song.
Matt McMullen, the CEO of Realbotix, is quoted as saying by Daily Mail, "Women have the same issues of loneliness as men. People call them sex dolls but mostly it's about companionship. In this world of computers, people are missing out on human interaction."
As promised earlier, McMullen will launch another male sexbot this year, which is capable of superhuman sexual performance as it can perform as long as one wants.
Realbotix had previously developed a controversial female robot named Harmony with dozens of interchangeable parts right from eye color to the shape of the bottom.