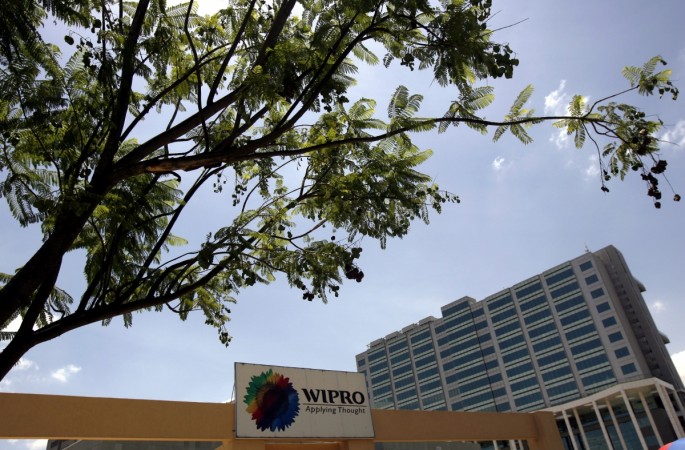 India's IT services major Wipro Limited on Tuesday said its consolidated net profit for the first quarter (April-June period) for the financial year 2016-2017 fell 6 percent to Rs. 20.5 billion ($304 million) from the corresponding quarter a year ago.
Total revenues of the company increased 11 percent to Rs. 136 billion ($2.0 billion) in the same period.
IT Service Segment
The IT Services segment revenue grew 7.6 percent to contribute $1,930.8 million of the total revenues. This was, in fact, close to the company's higher range of guidance estimated between $1,901 million to $1,939 million in constant currency terms for Q1.
"We have delivered revenues in line with our guidance," said Wipro CEO Abidali Z. Neemuchwala.
India's third largest exporter of software services said the company looks to achieve a guidance value in revenues of $1,931 to $1,950 million for the July-September quarter of FY2017.
On a sequential basis, the IT services segment revenues of the company rose 2.6 percent to $1,930.8 million in constant currency terms. However, on a year-over-year comparison, profit was lower by 3 percent to Rs. 23.3 billion ($345 million). IT services margin was 17.8 percent for the quarter, as compared to 19.7 percent for Q4 2015-16.
"IT Services margins reflect the investments in rewarding our employees as well as the impact of consolidation of our acquisitions for the full quarter," said CFO Jatin Dalal.
Headcount
The IT Services segment had a headcount of 173,863 as of June 30, 2016.
Deal wins
The company said it added 50 new customers in Q1.
Cash in hand
The company's cash and cash equivalents as of June 30, 2016, stood at Rs. 12,443 crore, up from Rs.9,904 crore at the end of previous quarter.
Wipro stock price
The Wipro stock closed at Rs. 549.40, down 0.47 percent from its previous close. The financial results were declared after trading hours on Tuesday.