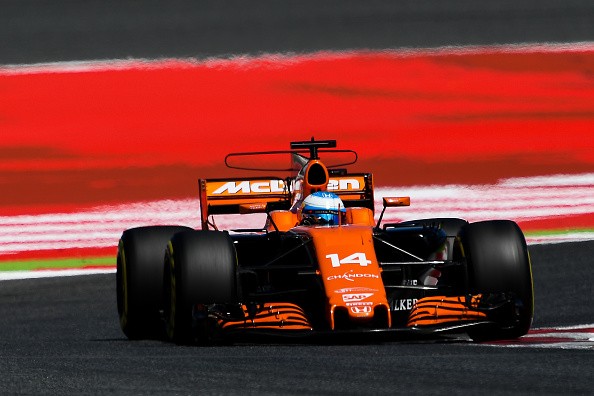 Indian information technology (IT) firm Wipro signed up with British company McLaren Technology Group, on Tuesday to deploy its Holmes artificial intelligence platform to increase the productivity and high-tech business of the automobile company.
"Wipro, with its deep domain expertise and vast application services portfolio, will help us achieve excellence as well as drive innovation in artificial intelligence," said Craig Charlton, Chief Information Officer at McLaren Technology Group in a statement.
After the sign-up, Wipro got the title of 'official technology partner' of McLaren. This will help the car maker boost digitisation across its businesses and also help Wipro to expand its artificial intelligence business.
"Digitisation is a great opportunity for renowned brands like McLaren to re-imagine and redesign their products and services from their customer's perspective," said N S Bala, president of Manufacturing & Technology at Wipro Limited.
Wipro's AI platform -- Holmes
Holmes is a cognitive computing system developed by Wipro in 2016. This artificial intelligence platform of Wipro, gives direct competition to rival IBM and its product IBM Watson.
Last year, Wipro said it will use Holmes to automate several aspects of its fixed price projects that will save up to $46.5 million and free over 3,000 engineers from usual and boring software maintenance activities.
That move was part of Wipro's bigger plan to generate $60-$70 million in revenue by selling the platform to new and existing clients.
"The extensive use cases addressed by Wipro Holmes enable faster time to market for application services, minimum human touchpoints in IT infrastructure operations and enhanced process efficiencies across key business processes through theme-driven AI and automation offerings," said Rohit Adlakha, vice-president and Global Head at Wipro Holmes and Automation Ecosystem.
However, such mass expansion of the automation platform will also raise fears of job cuts in the future. Earlier in May, top seven IT companies in India, that include Wipro, said they had plans to ask at least 56,000 engineers to leave in 2017.
In fact, according to reports, the IT major Wipro has sacked about 600 employees early this year on achieving greater process automation and following performance appraisals.
Reports also suggested that Wipro's homegrown AI platform Holmes will soon automate jobs done by 10,000 engineers across 20,000 projects from various business verticals. This means that more engineers would become redundant as their tasks would be now done by codes and algorithms.
However, mass layoffs can be addressed if the big IT companies takes the initiative to reskill the engineers and upgrade their knowledge to handle roles that will require diverse skillsets and expertise.
But with more automation coming in, it is not clear how companies like Wipro will manage to create non-automated work profiles for their engineers who face the threat of losing their work as digitisation makes further strides within the software services companies.