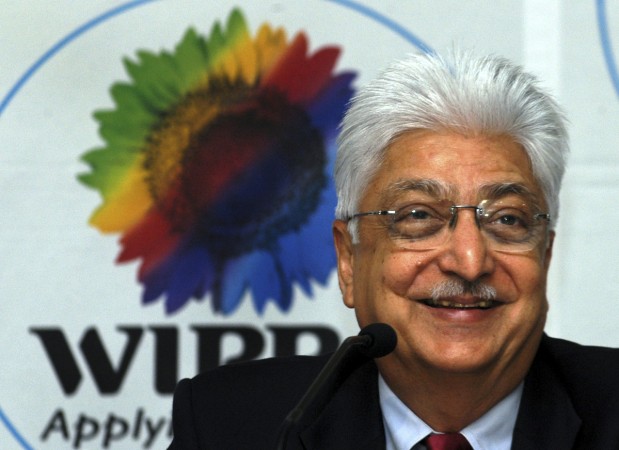 Putting an end to speculations over the elevation of Rishad Premji in the company, Wipro on Tuesday appointed the eldest son of promoter Azim Premji to the company board as a wholetime director, effective from 1 May.
"He brings a unique blend of exceptional strategic insights, understanding of the technology landscape and diverse business expertise," said Ashok S Ganguly, independent director and chairman of the nominations committee of Wipro's board.
Rishad's appointment to the board will bring him a step closer to the top position at the country's third largest IT services firm, while other rival IT firms such as Infosys choose to keep co-founders' family members away from the board.
"I had expected him to be arrogant and aloof, given his family background but was surprised and delighted at how grounded he was. He really understands the importance of reinventing Wipro in today's new era of innovation and he understands technology," Vivek Wadha, an academician and an expert on startups and innovation, told to The Economic Times.
Industry watchers speculate that elevation of Rishad is a step ahead in grooming him to assume the top role at a later stage, although Azim Premji has always said that Rishad will not be appointed the chief executive.
Rebuffing speculations of Rishad becoming CEO in coming years, Wipro chief TK Kurein told DNA, "Nothing has changed and it continues the way it is. There is nothing much to be read into it, other than the fact that he is really in a way representing the shareholder interest."
Kurein further said: "Mr Premji (Azim) will remain as the Executive Chairman."
Rishad's appointment to the board comes at a time when the company is trying to adapt to the changing technology landscape. Earlier this year, the company roped in Tata Consultancy Services veteran Abid Ali Neemuchwala as its chief operating officer.
"The way the company (Wipro) has gone about it is sensible. It is a well thought out plan... He was groomed," said Amit Tandon, IiAS Founder and Managing Director.
Rishad holds a master's degree from Harvard Business School. He joined the company in June 2007 and since assumed many critical roles. He is currently the chief strategy officer and the head of mergers and acquisitions in the company. He also heads Wipro Ventures, the $100-million corporate fund that is focused on investing in startups.