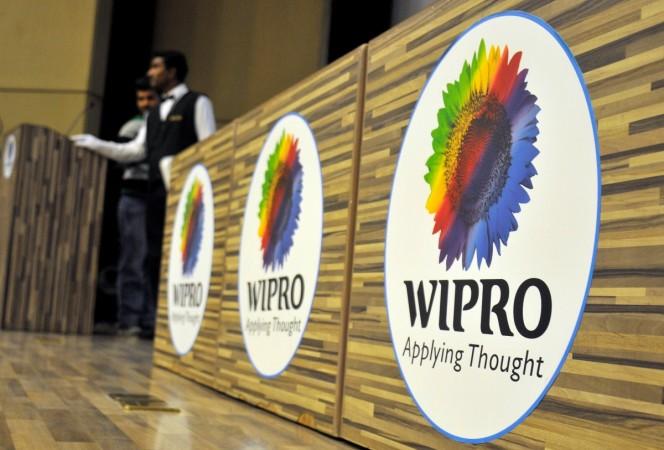 Brokerage Nirmal Bang Institutional Equities (NBIE) interacted with Indian IT company Wipro. The stock, which has rallied almost 4.50 percent in the past one month (Rs 489 on March 10 as against Rs 468 on February 10), has been downgraded by NBIE to Rs 427. The current share price level translates into a P/E (price-to-earnings) ratio of 19.
"We have retained sell rating on Wipro with a March 2018 target price of Rs 427 (down 12 percent from CMP) based on 11.5x FY19E earnings. We believe our target P/E multiple is justified on poor run of organic growth and poor return ratios: The poor organic growth run that Wipro has been registering in recent years will continue in the near future (sub-5% for FY16-FY19E), in our view," Girish Pai, analyst at NBIE, said in a note on Friday.
"The lowest P/E multiple at which Wipro stock traded in the past 10 years was 5.8x in 2008-09. We believe it is justified on the basis of lack of turnaround in business metrics and the fact that Wipro possibly has the worst RoIC in the industry because of its poor organic growth and returns-dilutive acquisitions," he added.
Shares of Infosys were up 0.91 percent at Rs 1,021 apiece and TCS was trading 0.85 percent higher at Rs 2,541. Mid-sized IT services company Mindtree was up 1.21 percent at Rs 479.
The IT sector as a whole is facing a bearish outlook, given the proposed changes to H1-B visa rules by the Donald Trump administration and its likely negative impact on the margins of Indian IT companies.
Here are the key takeaways by the brokerage based on the interaction:
Wipro has not taken a call on wage hike for FY18, but the atmosphere is quite subdued currently.
Clarity on demand is likely to emerge when 4QFY17 results are announced. Clients are holding back spending, especially on 'change' programmes as they want to see that investments made are secure in the new policy environment.
Wipro believes the investments that it has made in DesignIT (a 25-year-old strategic design firm based in Denmark) and Appirio (an US-based key implementation partner for 'Salesforce.com' and 'Workday' using the cloud) makes it a partner of choice on the digital side. While the digital side has been growing, it is dissatisfied with its pace.
While there are no statistics available, it is quite likely that in the upstream part of digital work, Indian companies do not have the kind of market share that they command on the traditional services side.
Customers undertaking large digital transformation increasingly want vendors with end-to-end capabilities, as much is lost in translation when specifications are handed down from a pure strategy consultant to a design consultant and then to a technology implementer (increasing time-to-market).
The only way to fight it is to get more business on the digital side and use Holmes (its in-house Artificial Intelligence-based automation engine) to address cost pressure.
For the quarter ended December 2016 (Q3), Wipro reported 5.7 percent fall in net profit to Rs 2,109 crore YoY despite IT revenues rising 3.5 percent to $1,902.8 million. The Azim Premji-controlled company had reported net profit of Rs 2,070 crore in the corresponding quarter (December 2015) last fiscal while IT revenues stood at $1,838.3 million
For the current quarter (Q4), Wipro gave a IT revenue guidance of $1,922-1,944 million.
The last acquisition by the company was IT services provider InfoSERVER for $8.7 million in January this year.