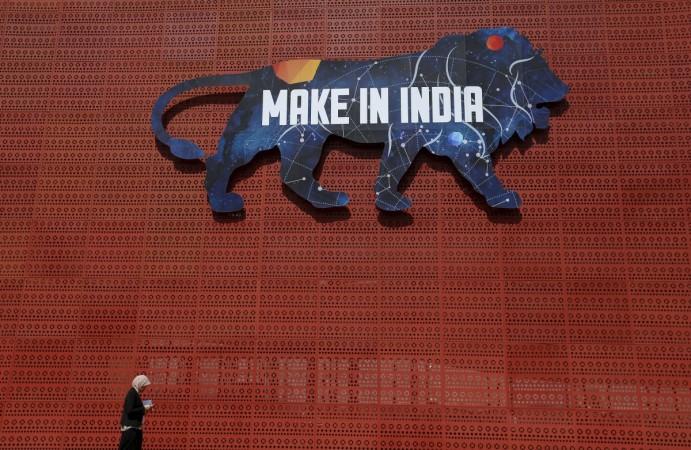 Foreign direct investment (FDI) into the country witnessed a huge rise of around 60 percent in last two years after the launch of 'Make in India' initiative of the government.
In a written reply in Lok Sabha, Commerce and Industry minister Nirmala Sitharaman said, "After the launch of Make in India initiative, there has been an 'unprecedented' increase in FDI into the country."
According to the data presented before the Lower House of Parliament, total FDI equity inflows rose by around 60 percent to $77.86 billion during October 2014 to September 2016 period against $48.47 billion reported in the corresponding period of previous fiscals.
'Make in India' initiative was launched by Modi government to turn India into a manufacturing hub by encouraging both global and Indian multinational corporations to produce their products in India. The major objective of this initiative is to focus on job creation and skill enhancement in 25 sectors of the economy. Earlier, government statistics showed that India received $65 billion of FDI under this programme in 2015.
Replying to another question on e-commerce, Sitharaman said a total of 24 e-tailers were incorporated in the country during last two years. The minister also said that 19,666 complaints were received by the National Consumer Helpline during April-October period of this year.
Refiners owe $2.55 billion to Iran:
Indian refiners owe a combined debt of $2.5 billion to Iran with most of it to be paid by private sector oil firm Essar Oil, Union Oil Minister, Dharmendra Pradhan told Lok Sabha in a written reply.
"Four Indian refiners had an outstanding of $6.11 billion in May, 2016 when formal banking channels were opened with Iran after nearly four years. They came down to $2.55 billion as on November 15 after public sector refiners paid most of their dues to Iran," the Minister informed the Lower House of Parliament.
According to the information, Essar Oil, which the erstwhile promoter Ruia brothers have sold to Russian national oil company Rosneft, had the highest outstanding of $2.917 billion on May 20. "Of this, it paid only $600 million and still owes $2.317 billion," the reply said.
Similarly, Mangalore Refinery and Petrochemicals Ltd (MRPL), which had an outstanding of $2.557 billion towards Iran as on May 20, had paid $2.355 billion and has a remaining outstanding of $202 million.
While state-owned Indian Oil Corp (IOC) had paid $538 million out of total dues of $550 million to Iran, other government-owned firm HPCL Mittal Energy Ltd had cleared $52 million against total dues of $76 million.