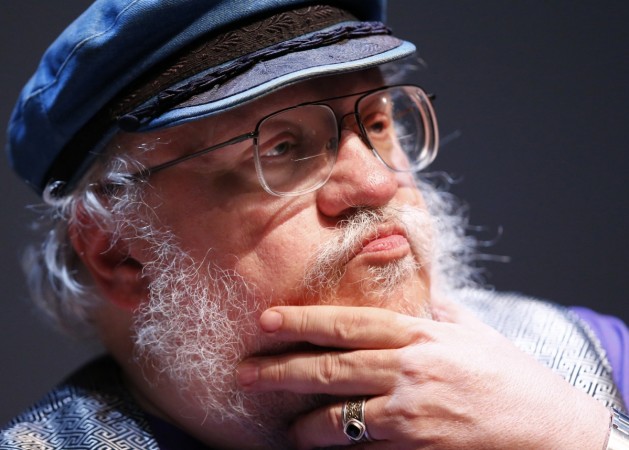 As fans of "A Song of Ice and Fire" series eagerly wait for "The Winds of Winter", a recent tweet by UK publisher Harper Collins has come as a relief to them.
The publisher of ASOIAF books uploaded few images of George RR Martin's early proposal on his Twitter account, which reveals major plot details of the epic fantasy novel.
Although the post was immediately deleted by Collins, it is still doing the rounds on the Internet, stated Watchers On The Wall.
As per the letter, the fantasy series is a generation saga that revolves around five major characters -- Tyrion Lannister, Daenerys Targaryen, their children Arya Stark and Bran Stark as well as Jon Snow.
While narrating the life story of these characters and their changing world, the author was initially planning to bring in three main conflicts in their lives through three books.
Martin's letter also indicates that the readers can expect some major plot twists in the sixth installment of the series.
"The greatest danger of all, however, comes from the north, from the icy wastes beyond the wall, where half-forgotten demons out of legend, the inhuman others, raise cold legions of the undead and the neverborn and prepare to ride down on the winds of winter to extinguish everything that we could call life," reads the letter.
The proposal also mentioned about the survival of the lead characters till the end of "A Song of Ice and Fire" series.
But the readers, who are awaiting for the fate of Jon Snow, cannot really expect the character to be alive in "The Winds of Winter" since the creator has already made several major changes in the plot line, including Robb Stark and Joffrey Baratheon sequence in the battlefield.
Though the last paragraph of the letter could have revealed more details about the climax, it has been blacked out.
So the curious fans of "The Winds of Winter" will have to wait until the book is released to know more the plot details of Martin's next novel.