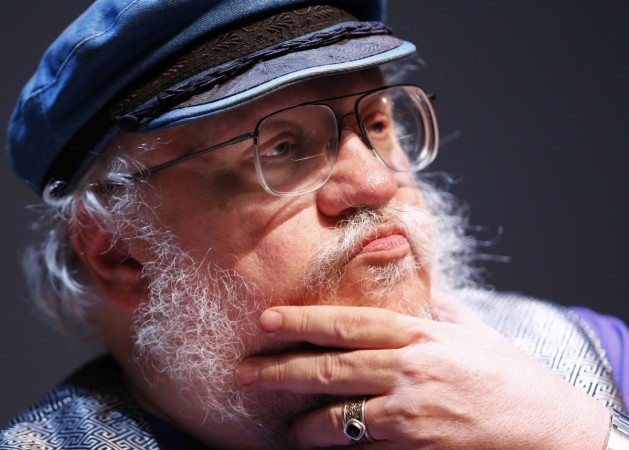 Now that Kit Harington's character Jon Snow is dead in the television adaptation of George RR Martin's "A Song of Ice and Fire" series, book readers are eagerly awaiting the release of "Winds of Winter" so as to find out if the character survives in the book.
The book is expected to release before the sixth season of "Game of Thrones" airs on HBO, and because the past seasons have all aired around April, hopes are high that Martin would release the book in January.
This would give fans enough time to go through the book before the show spoils things for fans, especially regarding Jon Snow's death.
The last we saw Jon, he was stabbed by his Night's Watch comrades and left to die. But when Martin was asked if the character was gone for good, Martin said his reader should know better.
"Oh, you think he's dead, do you?" Martin teased in a 2011 interview with Entertainment Weekly. "My readers should know better than to take anything as gospel."
Till season 4 of HBO's "Game of Thrones", book readers have been able to predict what's in store for each of the characters. But season 5 diverged from the books, and even revealed a few "Winds of Winter" spoilers, such as Shireen's death.
Soon after the episode aired, showrunners David Benoiff and D B Weiss said in an "Inside the Episode" video that Martin informed the duo that Shireen would die in the books as well.
"When George first told us about this, it was one of those moments when I remember looking at Dan and I was just like, 'Ugh, it's so horrible, and it's so good in a story sense because it all comes together,'" Benioff said in the video. "It's really all come to this. There's been so much talk about King's Blood and the power of King's Blood, and it all leads ultimately, fatally, to Shireen's sacrifice."