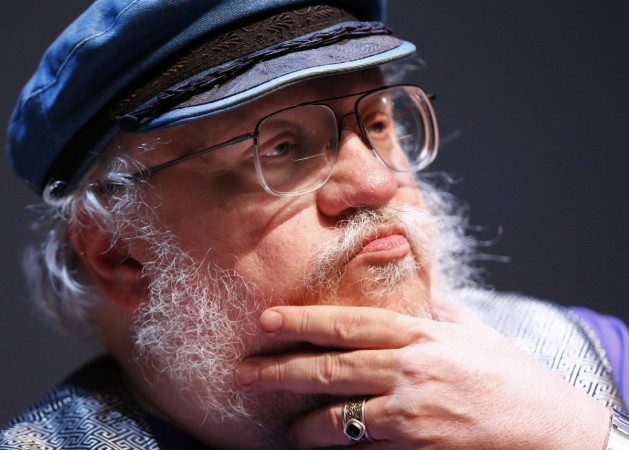 Author George RR Martin has teased about a possible release date of his next book "The Winds of Winter" on his blog "Not A Blog".
While informing fans about his inconvenience in attending some of the upcoming events, including World Fantasy Convention 2015 and San Diego Comicon, Martin revealed that he could change his mind and complete the book before these events kick-off.
"Should I complete and deliver 'The Winds of Winter' before these cons roll round, I reserve the right to change my mind," wrote the author.
The lines immediately captured the attention of his admirers, who shared their excitement in the comments section. The messages ranged from "Keeping my fingers and toes crossed for Twow to come out this year. All hail the Mannis", to "the possibility that TWOW might be done this autumn or even summer is huge! Thank you for this!"
Meanwhile, some of the readers were also eager to know whether the book will be released in July, as the Comic-Con International in San Diego is scheduled from July 9–12, 2015.
"Is finishing TWOW before the two cons a realistic possibility or are you just mentioning it for the sake of completeness?" wrote one of his followers. Another admirer wrote: "Don't tease us like this. We're too desperate for the next book, especially after Mercy."
However, Martin did not reply to any of the queries on "The Winds of Winter" release date and fans may have to wait for an official announcement from the author.