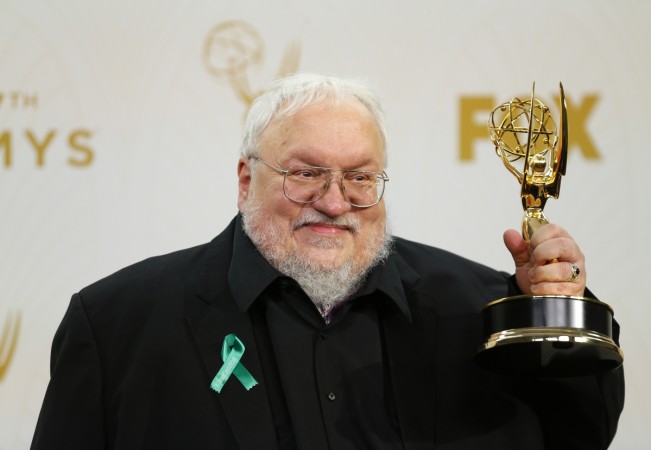 George R. R. Martin's "The Winds of Winter" is one of the most-awaited books of all time, considering that the previous instalment in the "A Song of Ice and Fire" left the fate of some key characters on a cliffhanger. There hasn't been any official announcement on when the book would come out, but a number of reports note that a 2016 release is still a possibility, as Martin is said to have nearly completed the book.
For instance, Bitbag reported that Martin, who has been generous enough to share a number of chapters from "The Winds of Winter" online, is just wrapping up the final chapter in the instalment.
Rumours of "The Winds of Winter" being further delayed started doing the rounds last week after Martin wrote in his blog that he was under the weather.
"I am back home again in Santa Fe, after two weeks on the road in Baltimore and New York City. Great trip... but I seem to have brought the plague home with me," he wrote, adding that both his assistant and his friend were also feeling unwell. "Some kind of con crud was going around at Balticon. My assistant Jo was stricken with it, as was my friend Lezli Robyn, though in both cases it did not manifest until after the con. Coughing, fever, headache, congestion, more coughing."
As for what to expect in "The Winds of Winter," television fantasy drama "Game of Thrones" has already managed to spoil a number of plots, such as Shireen's death, and about Hodor's past. The mystery surrounding Jon Snow's true parentage is one of the biggest mysteries plaguing both "Game of Thrones" fans as well as readers of "A Song of Ice and Fire" series, and according to rumours, the Season 6 finale of the HBO series would feature a Tower of Joy scene that will reveal who Snow's parents are.
It remains to be seen how fans of the book series will react to this revelation.
"Game of Thrones" airs Sundays on HBO.