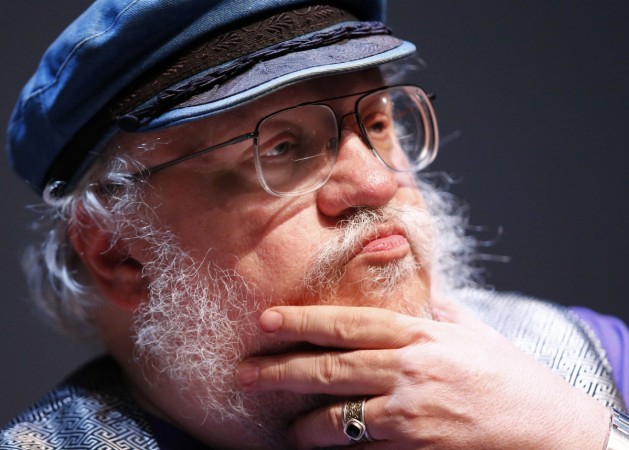 The release date of "Winds of Winter," the sixth instalment in George RR Martin's "A Song of Ice and Fire" book series, may be much closer than fans expected.
As per a new report, Martin has already finished penning the novel, and fans can expect "Winds of Winter" to release sometime in October 2015. The author told some "interviewers at a Game of Thrones press event that he is finally putting the finishing touches on the Winds of Winter. He also said that it would be released sometime in October," reported Comic Central City.
Earlier speculations had put the release date sometime in 2016.
However, it remains to be seen if there's any truth to this report, and many fans are waiting for a confirmation from Martin himself. The author had previously asked fans to avoid believing all the rumours regarding the book's release date, and urged them to check out his blog to get accurate information.
"I don't play games with news about the books," Martin said in an earlier blog post. "I know how many people are waiting, how long they have been waiting, how anxious they are. I am still working on WINDS. When it's done, I will announce it here…When it is done, I will say that's it is done, on whatever day I happen to finish."
Interestingly, this is the second time in as many days that an imminent release date of "Winds of Winter" has been speculated. A few days back "Game of Thrones" actor Nikolaj Coster-Waldau, too, hinted that the sixth instalment will release sooner than expected.
Commenting on how much "Game of Thrones" showrunners know about how the drama will end, Coster-Waldau told Men's Health that they know as much as the author does.
"[The show bosses] know as much as George R.R. Martin knows [about the story]," Coster-Waldau told Men's Health. "He hasn't written the books, but he knows how he wants it to end. Well, I think he's written one of them now. I don't know when it comes out, but I'd assume soon."