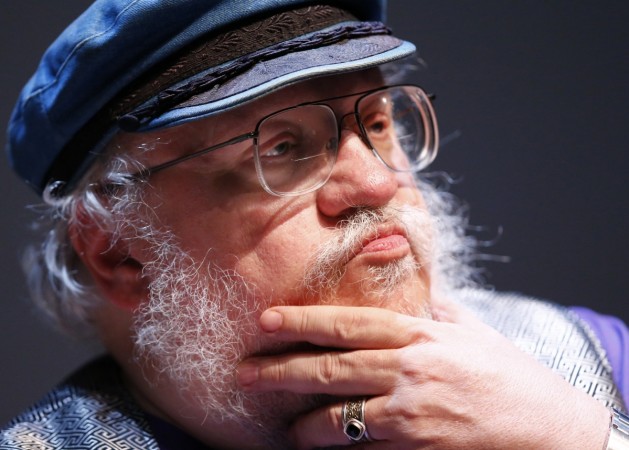 It has been a long wait for fans of George RR Martin's "A Song of Ice and Fire" book series, as the sixth novel in the fantasy series, titled "Winds of Winter", is yet to get an official release date.
But Martin is said to be rushing to finish the book, as he stated earlier that he wants to release it before season 6 of HBO's "Game of Thrones" airs. And this could be one reason why he reportedly declined an offer to pen the script of the upcoming season.
Martin was involved in the first four seasons of the television show based on his fantasy series. But the author decided to stay away from season 5 in a bid to double his efforts to complete "Winds of Winter." And if he finishes "Winds of Winter" on time, the author could once again get involved in the production of the television series that could possibly end with season 7.
With regards to speeding up his writing process, the author told Entertainment Weekly in an earlier interview that he has been cancelling a lot of public appearances to concentrate on the sixth instalment of "A Song of Ice and Fire."
"Maybe I'm being overly optimistic about how quickly I can finish," the author told EW. "But I canceled two convention appearances, I'm turning down a lot more interviews—anything I can do to clear my decks and get this done."
Although an official release date is yet to be announced, speculations are rife that fans can get hold of the book by early 2016. HBO's "Game of Thrones" has surpassed events described in the books, but the series is expected to take a different route and fans won't have to fear that the television series has ruined it for them.
"There have been differences between the novels and the television show since the first episode of season one. And for just as long, I have been talking about the butterfly effect. Small changes lead to larger changes lead to huge changes," Martin wrote in his blog.
"HBO is more than forty hours into the impossible and demanding task of adapting my lengthy (extremely) and complex (exceedingly) novels, with their layers of plots and subplots, their twists and contradictions and unreliable narrators, viewpoint shifts and ambiguities, and a cast of characters in the hundreds," he added.