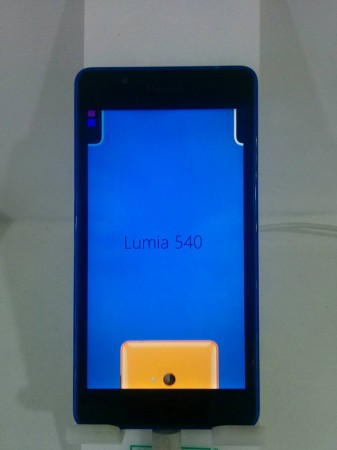 It appears like Microsoft is finally set to release its much-awaited operating system, Windows 10 Mobile, to its devices like Lumia 430, Lumia 532, Lumia 535, Lumia 540, Lumia 640, and others, after several rounds of rumoured reports of its launch.
Microsoft was supposed to start seeding the new software to its eligible devices by December last year, but it didn't happen. Reports of the OS being rolled out to some of the Lumia devices have been doing the rounds of late, but they were not true.
[Read: Microsoft Lumia 535 gets Windows 10 update]
Now, Microsoft Lumia Mexico has revealed the Windows 10 Mobile update schedule on its Facebook page (via WMPowerUser). It said that the company will start rolling out the software on 29 February, however, not all devices will receive it.
Microsoft is yet to officially announce the release of the new operating system. A few reports have claimed in the past that the Lumia 535 in Latin America and the Lumia 640 purchased from T-Mobile carrier in Poland have received the software. It was also reported that the OS has been rolled out to the Lumia 535 in Egypt and Jordan, but all the reports have turned out to be false.
[Read: Windows 10 Mobile update rolled out to Microsoft Lumia 640]
Microsoft Lumia Mexico may have claimed that the software will be rolled out to some eligible devices starting this month end, but one still has to take it with a pinch of salt as Microsoft is yet to announce it officially.
However, it may be mentioned that the company had earlier confirmed that Windows 10 Mobile update will be rolled out to Lumia 430, Lumia 532, Lumia 535, Lumia 540, Lumia 640, Lumia 640 XL, Lumia 735, Lumia 830 and Lumia 930 initially, before reaching out to all Windows 8.0-based phones.