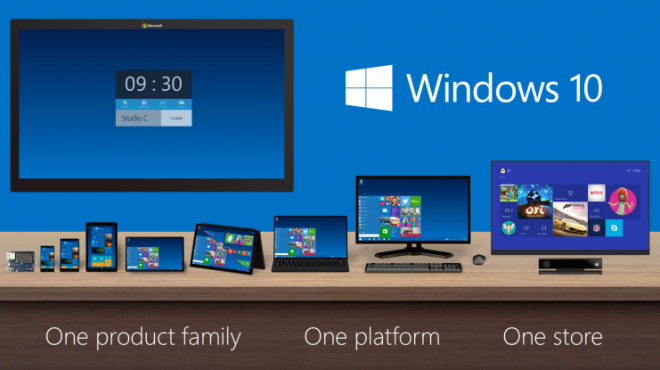 Windows 10 release has got many PC users pumped up, but there are some considerable caveats. Microsoft is touting Windows 10 as its most advanced OS ever and has managed to receive a good reception, but it is equally important that users are aware of what they will be losing out on with the potential upgrade.
Windows 7 and Windows 8.1 users, who are excited about the free upgrade, will need to closely watch out for some major withdrawals that may be important to them. Here's a list of all the changes you must embrace if you are ready to make the big switch.
By installing Windows 10 on your Windows 7 or Windows 8.1-powered machines, users will find some apps being taken away. According to a report by The Verge via Microsoft's official specifications document, Windows 10 will remove the widely-used Windows Media Center. In fact, if you wish to watch DVDs on your Windows 10 PC, new software for playback will be required. It may not be a great loss for those who use VLC media player.
If you are a frequent gamer on your PC, be prepared to lose the card game Hearts among others such as Solitaire and Minesweeper, which are pre-loaded on Windows 7 machines. As a replacement, Windows 10 comes with "Microsoft Solitaire Collection" and "Microsoft Minesweeper" to keep you entertained.
Microsoft also noted that Windows 7 desktop gadgets will be gone with the upgrade and the OneDrive app in Windows Live Essentials will be replaced with the inbox version of OneDrive. If you use a USB floppy drive, Windows 10 will require additional drivers that can be installed from the company's official website.
Another notable change with Windows 10 will be the ability to control when and how you choose to install updates. Windows 10 Pro and Enterprise users will have the freedom to defer updates while Home users will have no such option. Updates will be automatically installed on the computer as and when they are available. If you are wondering how this can affect your user experience, frequent restarts after every installation will give enough reasons.
Besides giving up on some key features, Windows 10 users in India will not be able to use a core Windows 10 feature, the Cortana. Microsoft has limited availability of its digital assistant to select markets such as the US, the UK, China, France, Italy, Germany and Spain.
Minimum Requirements
Before upgrading your PC to Windows 10, make sure your system has no compatibility issues. The target computer must run at least 1GHz processor and pack at least 1GB 32-bit or 2GB 64-bit RAM, 16GB 32-bit or 20GB 64-bit hard disk space, DirectX 9 graphics card and a display monitor with at least 1,024x600 pixels resolution.
Microsoft will roll out its Windows 10 OS to all compatible PCs on 29 July.