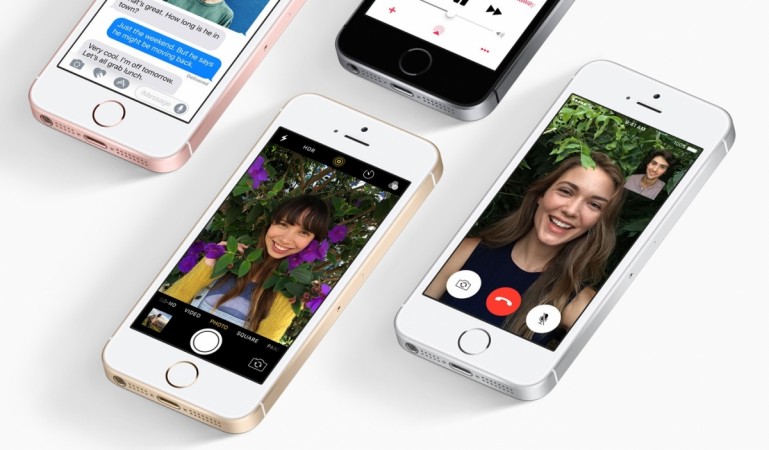 Apple surprised many, including its fans, when it announced the release of a small-screen smartphone – the iPhone SE -- in 2016. It turned out to be a pleasant surprise for the company as it was a big success. Now, reports are doing the rounds that Apple is coming up with yet another surprise this year: an iPhone whose display measures just 4 inches.
The Cupertino giant hasn't uttered even a word on its upcoming products but reports have claimed that it is planning to release a 4-inch-screen handset called iPhone SE 2 in the second half of this year.
DigiTimes has even claimed in a report that mass production of the handset would start in May or June, adding that it will be an inexpensive smartphone with wireless charging technology but sans 3D sensing.
Also read: Will you buy iPhone SE successor? What we know so far
But will an iPhone that measure just 4 inches find takers? It looked like Apple had moved on from small-screen phones when it released the iPhone X (5.8-inch display), the iPhone 8 Plus (5.5-inch display), and the iPhone 8 (4.7-inch display) last year but it seemed to have not forgotten the success of the iPhone SE.
A big screen may be the "in-thing", but there will be people who want a smartphone that can be comfortably held in one hand. This idea, coupled with the success story of the iPhone SE, could have inspired Apple to come with a 4-inch device called the iPhone SE 2. It is reported the upcoming handset will feature an A10 chipset, 2GB RAM, 32GB internal storage and a 1,700mAh battery.
It may be mentioned here that the original iPhone SE featured a 4-inch retina display with 1,136x640 pixels (326 ppi pixel density). It also had an A9 chip, iOS 9.3.2 (upgradable to iOS 10.3.2), 2GB RAM, 64GB internal memory, a 12MP iSight main camera with f/2.2 aperture, 29mm lens, 1.22 µm pixel size, phase detection autofocus and dual-LED (dual tone) flash, a 1.2MP front-snapper with f/2.4 aperture and 31mm lens, and a 1,624mAh battery.