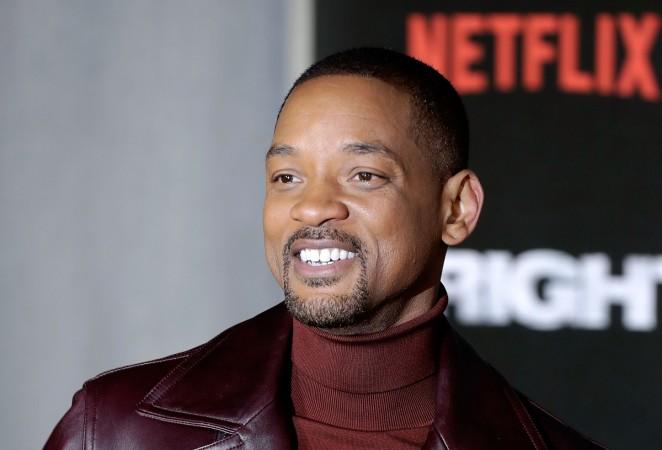 This is not the first time that Hollywood megastar Will Smith has visited India. It is his "third time to Mumbai and fourth time to the country."
However, this time the Suicide Squad actor came to Mumbai (December 18) to promote his upcoming movie Bright. He was also joined by co-stars Joel Edgerton and Noomi Rapace and director David Ayer.
Also read: Disney's Aladdin: Social media users outraged as makers shoehorn white actor in movie
As a part of the world premiere, the Hollywood A-lister was in India for half a day, but the actor won the hearts of his fans with his enigmatic charisma.
In between his short trip, the actor sat down with Vogue India and talked about various issues including Bright, Me Too and his love for India.
"This is my third time to Mumbai and fourth time to the country. I think I should move in with Akshay Kumar!" the I Am Legend star said.
"The last time (2016) we had dinner together and it was literally the best food I have ever had. It didn't feel right to call and ask him to send food this time around, as I won't have the time to stop by (laughs!)"
Besides this, Smith also spoke about his immense love for the Indian culture as he went on: "I love the history. I am 90 percent through the Bhagavad Gita. To be reading that and to be here... my inner Arjuna is being channelled. I am going to spend some more time here for sure. And I love the food at Akshay's home of all things."
Smith's Netflix film, which also stars Lucy Fry, Edgar Ramirez, Ike Barinholtz, Enrique Murciano, Jay Hernandez, Andrea Navedo, Veronica Ngo, Alex Meraz, Margaret Cho, Brad William Henke, Dawn Oliveri, and Kenneth Choi, is scheduled to arrive on Netflix on December 22.
Directed by David Ayer (Suicide Squad), Bright follows two cops from different backgrounds (Ward, a human played by Will Smith, and Jakoby, an orc played by Joel Edgerton) who embark on a routine patrol night that will ultimately alter the future as their world knows it. Battling both their own personal differences as well as an onslaught of enemies, they must work together to protect a thought-to-be-forgotten relic, which in the wrong hands could destroy everything.