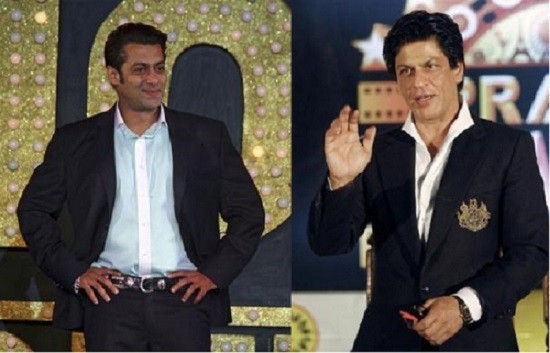 Bollywood superstar Salman Khan and Shah Rukh Khan may meet again this year at an iftar party, if all goes well.
Chairman of Yash Raj Films Aditya Chopra along with his wife Rani Mukerji will host an iftar party this year to release the trailer of the upcoming film "Daawat-e-Ishq" starring Aditya Roy Kapur and Parineeti Chopra.
There were reports doing the rounds that the trailer of the film will be released at the party as it will be the perfect occasion keeping in mind the concept of the film.
The party is expected to be a star-studded affair which will see the presence of Bollywood biggies. Since it is Bollywood's first iftar party ever, the three Khans of Bollywood – Shah Rukh, Salman and Aamir – are also expected to be present.
Chopra and his wife share a great bond with all the three Khans of Bollywood and hence it is expected that they will attend the party. BollywoodLife.com reports that not only they will attend, but this time SRK and Salman will hug and sort out all the differences.
Post their marriage, Mukherji and Chopra hosted a reception dinner for close friends, but the three Khans were not invited as the "Kuch Kuch Hota Hai" actress wanted to avoid unnecessary attention. Therefore, it remains to be seen whether the couple will invite the three Khans to their lavish iftar party.
Last year, Salman and Shah Rukh shocked their fans when they hugged each other and ended their five-year-old feud at an iftar party hosted by Congress leader Baba Siddique.
The "Karan Arjun" actors were not in talking terms since 2008 after having an argument at Katrina Kaif's party. Later, the actors avoided each other at public places. It was only after the iftar party in 2013, the stars attended award functions and events together.
While, there was no response from Salman's side, SRK tweeted about the much-hyped hug saying, "Finally u realize turning the page is the best feeling in the world, becos there is so much more to the book than the page u were stuck on."