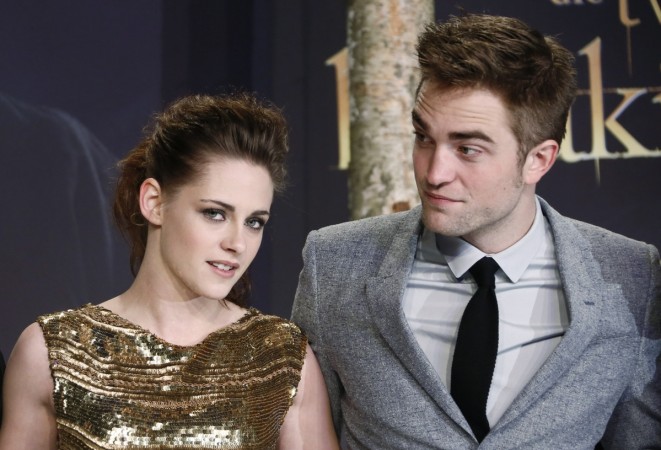 Old flames Robert Pattinson and Kristen Stewart were spotted together at a bar in Los Angeles last month, sparking off rumors that they could be rekindling their relationship but it died a natural death. Then a report surfaced claiming that they were keen to be a part of Twilight reboot, as the iconic vampire movie franchise observes its 10th anniversary this year.
Do Robert Pattinson and Kristen Stewart really want to come together for a Twilight reboot?
Well, Hollywood Life has claimed citing a source close to the actors that "Rob and Kristen would love to see Twilight come back or be rebooted, but they would love to see a TV show come out of it most. And they would be totally down to be a part of it, but would only like to make an appearance over being fully cast in the project."
The source went on to add that the former couple "realize what the franchise did for their careers and would be happy to support it for a new generation to enjoy. They hope something gets off the ground."
It may be mentioned that Twilight, the first installment from the Twilight series by director Catherine Hardwicke, was released on November 21, 2008, with Kristen Stewart, Robert Pattinson, and Taylor Lautner in the lead roles.
Pattinson and Stewart had got romantically linked on the sets of Twilight. However, their much-celebrated affair hit a rough patch and they had to finally part ways.
Pattinson started dating singer FKA Twigs in 2014 before they got engaged in April 2015. However, they split last year, and Pattinson is single again.
Meanwhile, Stewart is in a relationship with Victoria's Secret model Stella Maxwell. They had started dating in 2016.