Days after fans spotted Kristen Stewart and Robert Pattinson together at a club, a new report is claiming that the Twilight star and her girlfriend Stella Maxwell are going to become mothers soon.
As reported by Gossip Cop, Life & Style magazine claims that the couple is considering adopting a baby. The report states that the couple wants to bring a new member into the family before they turn 30.
A source claimed: "Kristen and Stella want to adopt. They're both turning 28 this spring and they've discussed wanting kids early, at least before turning 30." The insider stated that the couple feels adoption is their "only option."
The report also discussed the couple's wedding plans and shared that it is "uncertain" if the Victoria's Secret model and the Twilight actress will exchange their vows before welcoming a new member into the family.
"They've talked about getting married many times, but they've been so busy that they always put it off. If being married will speed up the adoption process. They might just walk down the aisle sooner rather than later," the grapevine explained.
Meanwhile, several Gossip Cop sources debunked the claims and said that the couple has no such plans yet. The site also assured that the two stars are still dating but they have "no imminent plans to embark on parenthood together."
This isn't the first time Stewart has been associated with adoption rumors. Life & Style had earlier claimed that the actress was planning on adopting a child with her then-girlfriend Soko. The rumor said the couple had plans on adopting a "little girl." Gossip Cop noted that it was around this rumor that Stewart and Soko broke up.
As for Stewart and Maxwell, the couple began dating in 2017. Their relationship has grown stronger over time with reports about the two celebrities supporting each other making headlines. An MTV News report also revealed that they moved in together five months after they began dating.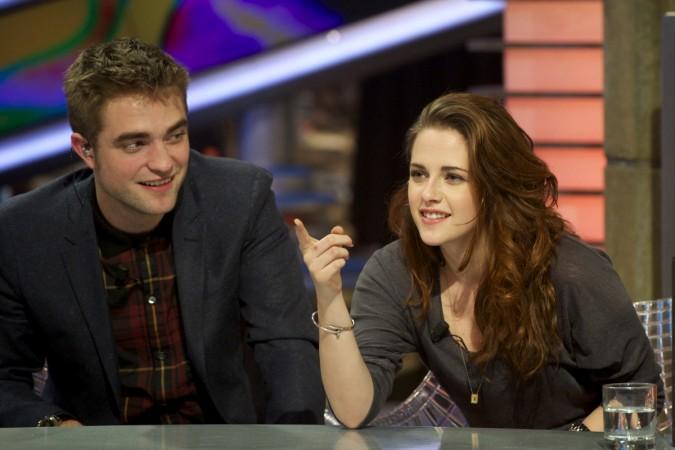 There were reports of late that suggested the relationship was on the rocks. OK! Magazine claimed that Stewart was "chasing" Pattinson because her relationship with the VS model was in choppy waters.
The outlet claimed that Kristen leans on her Twilight co-star for emotional support when things aren't going good with Stella.
This claim was also debunked by Gossip Cop.