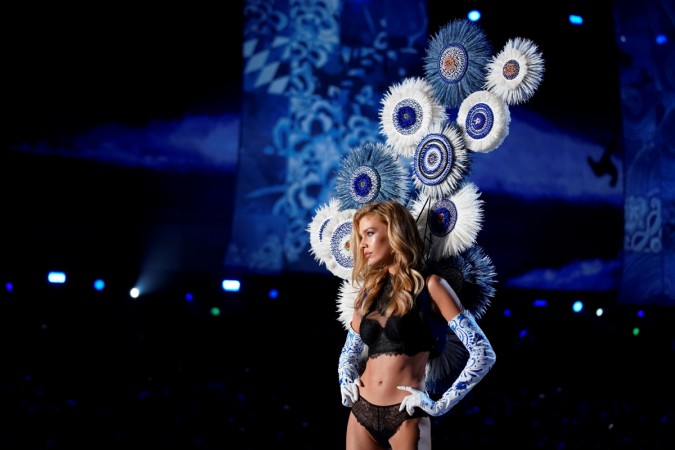 While the winter temperatures are hitting so low, Kristen Stewart's hot model girlfriend took it on herself to turn on the heat as she posed topless for a recent Instagram photo. The Victoria's Secrets model, who is dating Twilight fame actress Kristen Stewart, oozed confidence in the sultry picture.
Her post comes a day after it was announced that the New Zealander is the face of Australian designer Alice McCall's new Spring/Summer 2018 campaign.
Also read: Topless Ashley Graham teases fans
Posing in nothing but a pair of black lacy lingerie, the diva gave fans an eyeful of her voluminous curves. Maxwell hid her modesty with her arms. The 27-year-old flirted with the camera while displaying her washboard tummy.
Maxwell's pose not only flaunted her bosoms but also put her toned derriere on display. The model's golden locks fell on her bare back while the sun-kissed her flawless skin.
Compliments quickly flooded the picture's comment section. "You look fantastic in this picture, Stella. Also I love what you're wearing," read a comment. "Wow honey you have got a gorgeous sexy body," added another. Many also called Maxwell gorgeous, stunning and beautiful.
The supermodel has been creating a stir in the fashion industry. Having posed for several international magazines like Vogue, ELLE, Harper Bazaar, LOVE and more, and turning heads at the Victoria's Secrets fashion show, Maxwell now takes on the role of the representing Alice McCall's new Spring/Summer 2018 campaign.
Inspired by the strength and emotion of 1980s supermodels Claudia Schiffer and Cindy Crawford, the campaign pictures were recently released with Maxwell donning an 'idyllic life of a mid-century modern bourgeois lady, looking fabulous at home in her Hollywood Hills,' Daily Mail reports.
Channeling the best of 80s, Maxwell was seen sporting several floral printed dresses to stunning playsuits and gowns for the shoot. "I had a super fun and creative day working on this campaign in my favourite city in the world, L.A," Stella spoke about the shoot.
McCall has become a reputed brand name among international celebrities. The Australian favourite has been associated with Beyonce, Peyton List and Vanessa Hudgens.