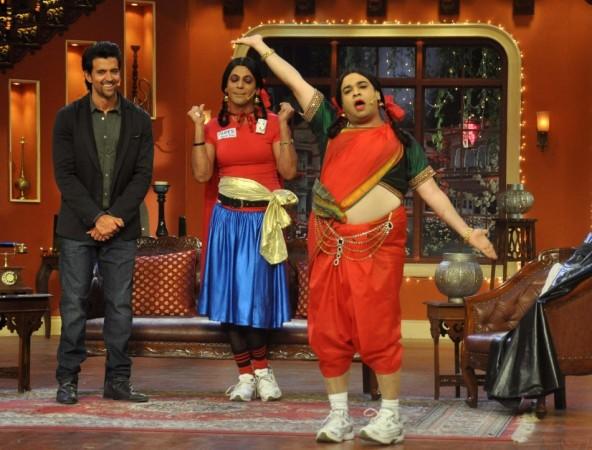 Kiku Sharda, popularly known for his role as 'Palak' on "Comedy Nights with Kapil", is likely to host a new comedy show.
After Sunil Grover who played popular character "Gutthi", Kiku will now host his own show with comedian Krushna Abhishek.
In the new show titled "Max Fully Deewana contest", Krushna and Kiku will give a spoof of Bollywood films. The show will be aired on Set Max next month.
"This is the coming together of two stars from two different shows. This show is Bollywood related. We will play different characters doing small gags. There will also be contest that will go on where we will ask very simple questions and the winners will get LED televisions," Krushna told Press Trust of India.
Krushna is confident that audiences will like his pairing with Kiku. "Me and Kiku had a lot of fun doing this show. We both are a fresh pair; people have seen me with Sudesh and Kiku has been doing the show with Kapil. But our combination is very good. Our timing is very great," Krushna said.
"Max Fully Deewana Contest" will be the third stand-up comedy show after "Comedy Nights With Kapil" and "Mad in India".
Kiku who became popular after Gutthi left "Comedy Nights With Kapil", is also looking forward to the new show. But there has been no confirmation from Kiku or the "Comedy Nights With Kapil" team on whether he will continue his 'Palak' role on the show.
"I found the idea of doing gags very interesting. We have some great jokes on films. Krushna is a fine actor and it was amazing working with him," said Kiku.