The 2018 World Cup in Russia will not be Lionel Messi's final appearance in the global tournament, Argentina coach Jorge Sampaoli said on Friday, June 15.
Messi, a five-time Ballon d'Or winner, is 30.
The FC Barcelona superstar is "very thrilled with the possibility of starting a new tournament that puts him in a suitable place," Sampaoli said on Friday, stressing that it will be Messi who decides when to call an end to his international career.
"I do not think this will be his last World Cup," Sampaoli said of his captain after announcing the starting playing XI for Saturday's World Cup opener against Iceland.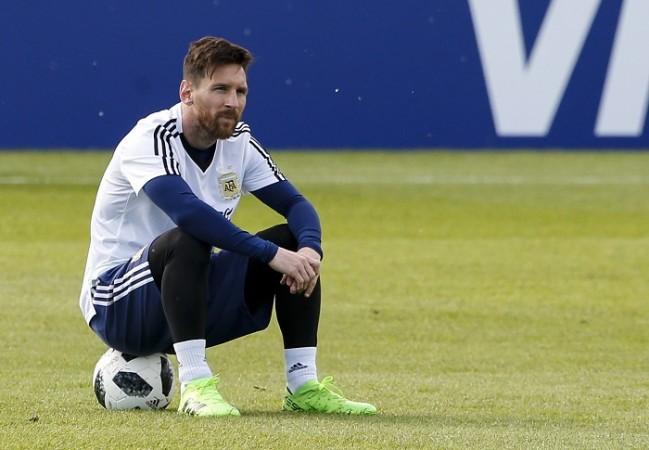 The roster offered no surprises, with Willy Caballero in goal, Eduardo Salvio, Nicolas Otamendi, Marcos Rojo, and Nicolas Tagliafico on the back line, Javier Mascherano and Lucas Biglia in midfield, Messi, Angel Di Maria, and Maximiliano Meza ahead of them, and Sergio Aguero as the lone striker.
Iceland, making its first-ever appearance in the World Cup, could pose a threat on the counter-attack, Sampaoli said.