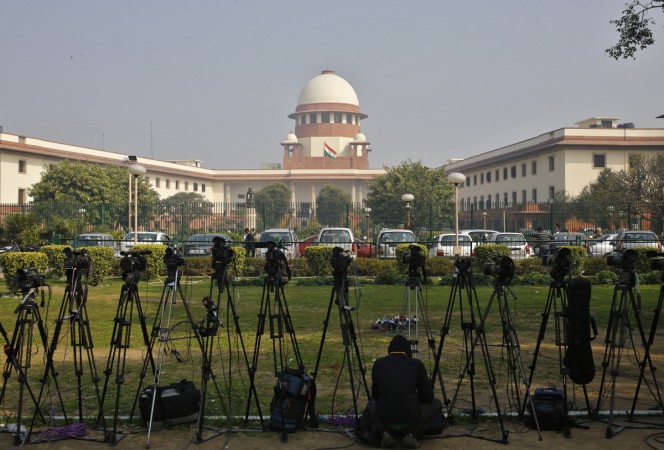 With revelations by former Supreme Court Judge Markandey Katju putting the spotlight on the loopholes in the collegium system of appointment of judges, the NDA government is pushing for the Judicial Appointments Commission Bill to scrap the system.
"There is an imperative need to improve the system of judges' appointment. The government is quite keen to appoint a Judicial Appointments Commission (JAC)," Law Minister Ravi Shankar Prasad said in the Lok Sabha on Tuesday.
The government is now in the process of gathering opinion on setting up the JAC.
"The government is seeking the views of various political parties and eminent jurists on the proposal for setting up of a Judicial Appointments Commission," Prasad said in a written reply in the Lok Sabha.
The Bill seeks to scrap the collegiums system wherein a group of judges decided on the appointments of other judges.
The Judicial Appointments Commission Bill 2013 entails that a six-member panel be set up comprising the Chief Justice of India, two other senior most judges of the Supreme Court, the Union Minister for Law and Justice, and two eminent persons to be nominated by the Prime Minister, the CJI and the Leader of Opposition of the Lok Sabha.
The Bill will also amend Article 124 (2) of the Constitution such that the President would appoint judges on the recommendation of the JAC
The issue of corruption in the judiciary received nationwide attention when Katju revealed that former CJI RC Lahoti had extended the term of a "corrupt" additional judge of the Madras High Court, despite an inquiry confirming the judge's corrupt credentials. Lahoti's successor CJI YK Sabharwal also gave the judge another term while next CJI KG Balakrishnan made his appointment permanent in another court.
It has come to light that the Prime Minister's Office of the UPA Prime Minister Manmohan Singh had written to the collegium headed by CJI Lahoti in 2005 to ensure that the tainted judge be allowed to continue. This raises questions on the supposed independence of the collegiums and the judiciary as a whole from the politics of the time.
The Congress also seems to support the diea. "Even the JAC is collegium of a kind. It is supposed to be a broad-based one for objectivity and transparency," Congress spokesperson Abhishek Singhvi was quoted saying by the Times of India.
However, after the Union Cabinet had cleared the bill last December, there were also reports that suggested the bill could undermine democracy. The judiciary becomes a red rag before the executive, and judges who are a thorn in the flesh, are shown crude executive muscle power through Bills such as these," eminent lawyer Ram Jethmalani had written in the Sunday Guardian regarding the Bill. "Any government in power enjoying the majority of even one vote in both Houses can alter its (JAC's) shape and make it utterly useless if not impotent," he had written.