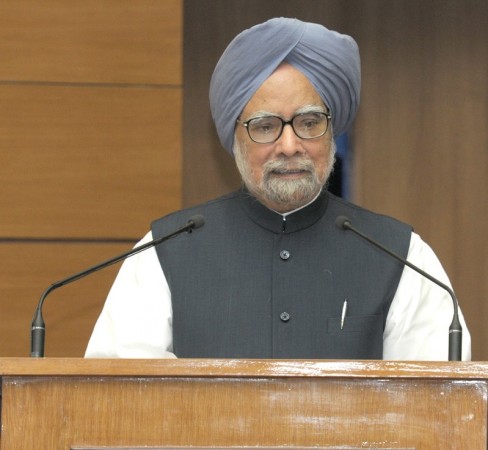 Former Prime Minister Manmohan Singh can't seem to shake off his past as head of the scam-tainted UPA government. The recent revelations by former Supreme Court judge Markandey Katju against three judges has led the buck to stop at the man at the helm of the UPA government then – Singh.
It has now come to light that Singh, allegedly under pressure by an ally party, had intervened with the collegiums of judges led by former Chief Justice of India RC Lahoti in 2005 to give permanent status to the judge whom Katju has accused of being corrupt.
Law minister Ravi Shankar Prasad told the Lok Sabha on Tuesday that the prime minister's office (PMO) had in June 2005 sought clarifications as to why the name of the judge was not recommended by the collegium.
This is not the first time that Singh's integrity has come under the scanner, despite there being enough support for him on the belief that he was an honorable minister riddled by his circumstances.
In the 2G scam that went on to become the UPA government's biggest undoing, accused A Raja has time and again said that the former Prime Minister was aware of all the decisions of the telecom department on allocation of 2G spectrum.
"I apprised the Prime Minister of the facts by my letter dated November 2, 2007. Thereafter a letter was received by me from him on the same day... After this exchange, I met the Prime Minister and apprised him of all the decisions taken...," Raja said in court last week, reported Times of India.
In another huge scam that rocked the government, that of allocation of coal blocks, the CBI is now considering taking a clarification from Singh, after examining TKA Nair, adviser to the former Prime Minister, on Monday, according to the Press Trust of India. During the time that irregularities were allegedly made in the allocation of coal blocks, Singh himself was holding the charge of the coal ministry.
If not scams, Singh always had to give in to pressure, be it from allies in the coalition government that he led or from within his party itself. Katju revealed that just when Singh was about to leave for the United States for a UN Summit he was told by an ally that if his government did not protect the judge, they would withdraw support by the time he returned. Singh allegedly had to make quick decisions to ensure the government did not fall.
Apart from allies, he was subjugated within his party itself, allegedly by party chief Sonia Gandhi, which has been revealed by his former advisor Sanjaya Baru in his book that he released in April this year.
Baru revealed in his book that Gandhi would often check PMO files and give her advice. However, PMO spokesman Pankaj Pachauri denied that the office files had ever been shown to the Congress chief.
Even as Singh is criticized for his silence on issues of corruption, he has been regarded as being 'incorruptible' himself, as is best highlighted by this excerpt from Baru's book, The Accidental Prime Minister' taken from India Today's website-
"Dr Singh's general attitude towards corruption in public life, which he adopted through his career in government, seemed to me to be that he would himself maintain the highest standards of probity in public life, but would not impose this on others. In other words, he was himself incorruptible, and also ensured that no one in his immediate family ever did anything wrong, but he did not feel answerable for the misdemeanors of his colleagues and subordinates...Dr Singh's approach was a combination of active morality for himself and passive morality with respect to others."