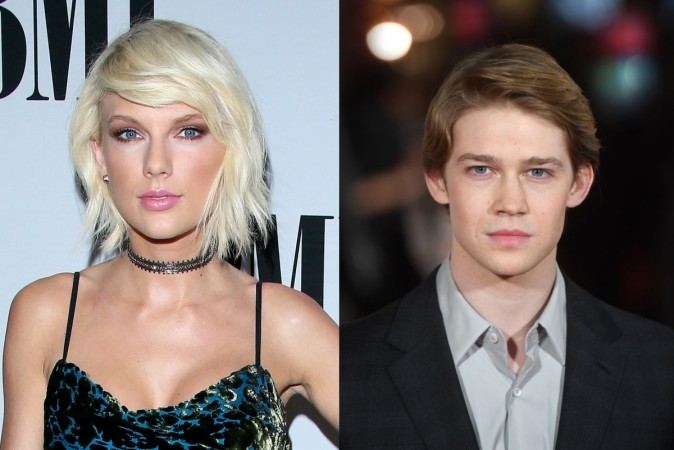 Joe Alwyn is reportedly super excited about joining Taylor Swift on some stops of her upcoming concert tour for the new album Reputation.
People close to the British actor claimed that he is planning to take a break from the filming of his latest project to spend time with the American singer.
"Things between Taylor and Joe are going great. Joe is planning to break away from filming his latest project to surprise Taylor with a romantic dinner at her favourite hotel in New York after her SNL appearance," a source told Hollywood Life.
Also read Taylor Swift's new album is finally here: A list of which song could be about whom
The industry insider also claimed that Alwyn is super proud of Swift's new music and he feels lucky to be with her.
"He is super proud of her new music. Joe has heard the entire album and thinks this is her best work ever; he loves it. Joe feels like the luckiest guy in the world and is excited about joining Taylor on some of her tour stops," the source said.
Meanwhile, the source said that Swift is working hard for her upcoming concert tour. The Shake It Off hit maker is planning to make it very special for all her fans, the source added.
"Taylor already has several ideas for her show and has been working intensely producers bring biggest, best show ever to her fans. She can't wait to get out and see all of her fans again," the source said
The songstress seems to be super busy with the promotional activities of her new album Reputation. She is currently in London preparing for her live performance on Saturday Night Live this weekend.
"It is a huge week for Taylor who also has several photo shoots and other promotional things scheduled leading up to her album dropping. Taylor has also been busy planning her tour in support of her new album. She hopes to make the tour announcement within weeks, if not immediately following the album dropping," the source continued.