Qualcomm is seeking to ban imports of new iPhones in the United States and demands the sales of existing iPhones to be halted in the country. The chipmaker is accusing Apple of infringing six of patents that optimise the phone's battery life.
Two separate lawsuits, one of which was filed with US International Trade Commission (ITC) on Friday, seeks action against the Cupertino-based tech titan.
"Qualcomm's inventions are at the heart of every iPhone and extend well beyond modem technologies or cellular standards. Apple continues to use Qualcomm's technology while refusing to pay for it," Don Rosenberg, Qualcomm's general counsel, said in a statement.
According to the chipmaker, about half of all the iPhones contain wireless modem chips made by rival Intel, which infringe upon the said patents. Qualcomm prepared an infographic explaining what the six patents are.
Analysts believe that the ITC investigation is likely to begin in August and could last up to 16 months, Reuters reported. This would mean the upcoming iPhones, namely, iPhone 8, iPhone 7s and iPhone 7 Plus, wouldn't be blocked from entering the US.
JPMorgan's analyst Tom Hall noted that 55 percent of the overall shipments of the iPhones in the U.S. do not use Qualcomm's baseband. The analyst also said 17 percent of the total iPhone volume will be affected by the ITC complaint filed by the chipmaker.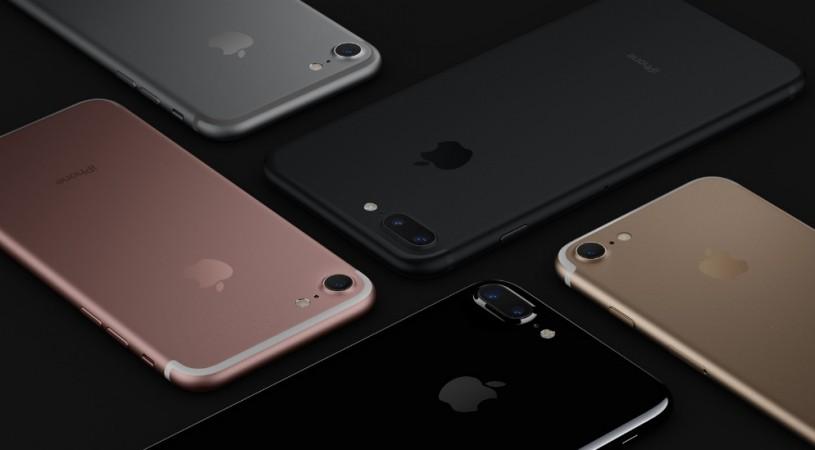 "While this Qualcomm complaint creates some risk for a potential injunction for Apple products longer-term (unlikely before 18 months), we believe Apple would quickly start paying Qualcomm licensing fees through its ODM partners should an injunction occur," Cannacord analyst T Michael Walkley wrote in a note for clients on Friday, Business Insider reported.
"Even if Qualcomm receives an injunction, we believe Apple would just resume paying ODMs for Qualcomm licensing fees and then continue to battle Qualcomm in courts as Apple works to lower its royalty payments to Qualcomm."
The legal battle between Apple and Qualcomm began earlier this year. Apple responded to Qualcomm's accusations with its own lawsuits, which allege the chipmaker for abusing its dominant market position to charge excessive royalties.
Before Apple, the Federal Trade Commission had sued Qualcomm under the violation of anti-competition law.
Qualcomm, which is the largest supplier of mobile phone chips, has consistently charged against Apple and its suppliers with lawsuits, standing its ground in the infringement of its aforementioned patents.
Apple has not released a statement following Qualcomm's latest lawsuits. However, the iPhone maker said in January that, "For many years Qualcomm has unfairly insisted on charging royalties for technologies they have nothing to do with. Unfortunately after years of disagreement over what constitutes a fair and reasonable royalty we have no choice left but to turn to the courts."