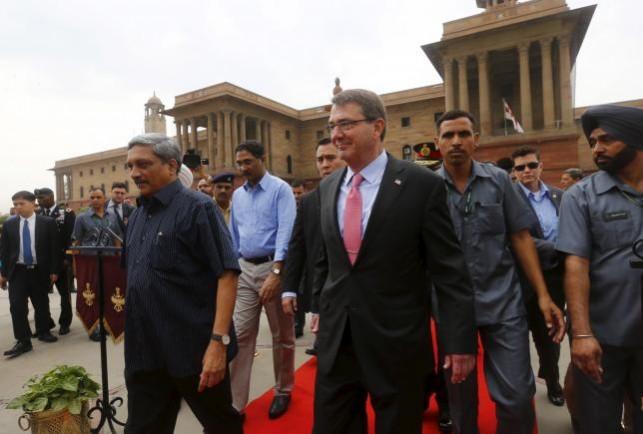 With the US intensifying its rhetoric against Russia and China, and the turbulent times ahead, the US and India are now getting closer in defence cooperation.
As Donald Trump gets set to take over as US commander-in-chief, Russia to quietly launch two advanced submarines
The US has now proposed its Indian counterparts of joint development and production of futuristic military helicopter and infantry combat vehicles under the Defence Technology and Trade Initiative (DTTI), the Times of India reported.
The two programmes on offer include participation in the US "future vertical-lift (FVL) aircraft" programme, which India has shown interest in. According to sources, the programme will see five different helicopters or "capability sets" over the next 15 years, costing around $8 billion.
The other programme is the future infantry combat vehicle (FICV), which the US hopes could be trilateral project between US, Israel and India.
But the Narendra Modi government is already working out to clear the Rs 60,000 crore domestic FICV project, which might have two private sector companies pitching along with the Ordnance Factory Board (OFB) for the prototype development.
The DTTI, which was instituted in 2012, is a defence cooperation mechanism that focuses on bilateral defence trade with both sides looking for opportunities for co-production and co-development.
Both countries since have decided to go ahead with four pathfinder projects under the DTTI and it will also include Raven unmanned aerial vehicles (UAVs), "roll-on, roll-off" intelligence-gathering and reconnaissance modules for C-130J Super Hercules aircraft, mobile electric hybrid power sources and "uniform integrated protection ensemble increment-2 (chemical, biological warfare protection gear for soldiers) and it also includes cooperation on aircraft carriers and jet engine technology.
A recent signing of the National Defence Authorisation Act (NDAA) 2017 by US President Barrack Obama, declared India as a "major defence partner," boosting the co-operation between the two.
India has already inked a deal with Russia to set up production facilities for Kamov-226T, India is buying 200 of them.
India has also inked deal with the US to buy 22 Apache attack and 15 Chinook heavy-lift helicopters via Foreign Military Sales route.
Also, domestic public sector helicopter developer, Hindustan Aeronautical Limited also has an order to make nearly 187 helicopters.
The source has added that India can choose what kind of helicopter it wants to suit its interest and needs.