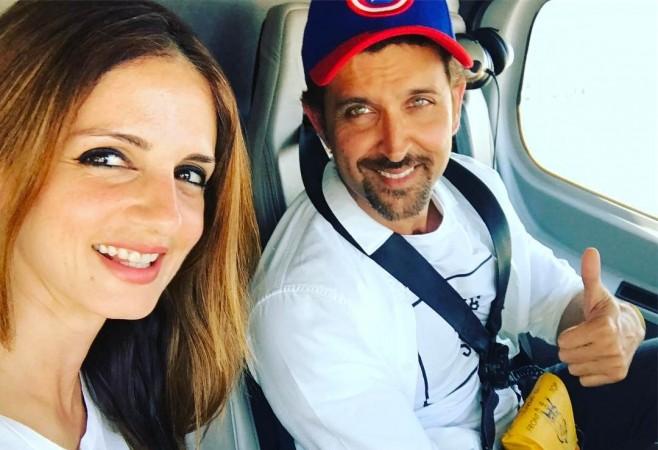 Hrithik Roshan and Sussanne Khan were one of the most adorable married couples, and it is not just their fans who want to see them back together, Sanjay Khan too hopes the same.
Hrithik and Sussanne's divorce had come as a shocker, but the duo still remained good friends. They often spend time together with their kids and go out on vacations. Although Hrithik is no longer Sussanne's husband, her father still loves him like his son-in-law.
"Divorce is a very heartbreaking exercise. I have never asked my daughter the reason for her parting with him. I love Hrithik still and I love my daughter. They must have their reasons. Fine. But the good part is, they're still very good friends. And the children don't feel the negative impact of their separation because of the combined efforts of both to keep it working. They holiday together, they take care of the children from time to time, babysitting and stuff," Mid-Day quoted Sussanne's father Sanjay Khan as saying.
The emotional father-in-law further said that divorce cannot change the fact that Hrithik is his grandchildren's father and he still hopes that he and Sussanne get remarried one day.
"When people say that Hrithik is no longer my son-in-law, I say I have a relationship with him. He is the father of my grandchildren, and that can never be erased! So umm. I still hope they get back together. Umm That's it!" he told the daily.
After getting separated in 2014, a lot of speculative reports had claimed that the celebrity couple might consider their remarriage, but all of those had turned out to be just rumours. Even today, fans often express wish to see them together again when Hrithik and Sussanne share their holiday pictures with their two kids.