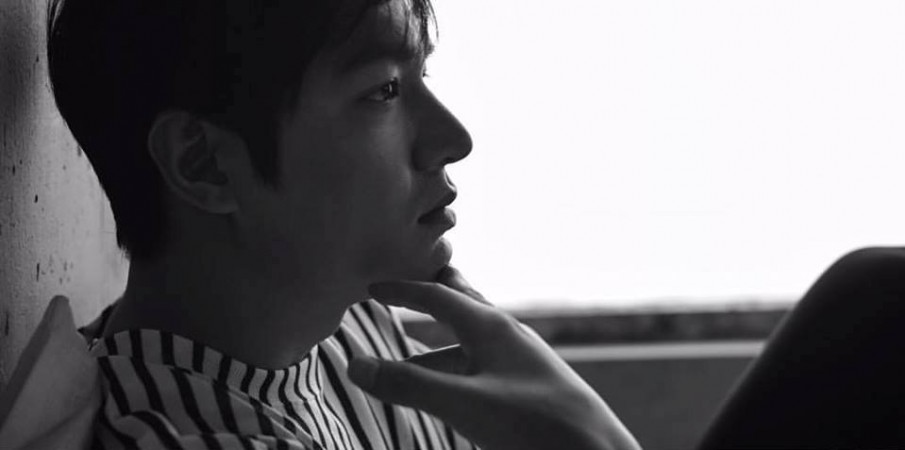 The upcoming South Korean drama Legend of the Blue Sea will soon see an interesting star joining Lee Min Ho, Jun Ji Hyun and other casts. South Korean entertainment company JYP Entertainment said that they are in talks to rope in GOT7's Jinyoung for Legend of the Blue Sea.
The entertainment company is working on the schedules and negotiating with the actor for the Legend of the Blue Sea. If the schedules and other details work out then Jinyoung will join the show as Min Ho's younger counterpart, South Korean website Nate.com reported.
Legend of the Blue Sea is a fantasy romance, drama based on the story of mermaids. In the drama, Ju Hyun will play the role of a mermaid, who has been released by a county judge into the sea, and Min Ho plays the role of a con artist.
"I think this will be a series that has an appropriate amount of fantasy. Since the drama contains elements that are universally acknowledged, I think that this project will give off a more familiar feel to the viewers," Min Ho said in an interview with Drama Fever.
Since the storyline is about mermaids, the makers have shot the drama near exotic coastal areas. The cast and crew already completed shooting near Goesan, North Chungcheong Province, South Korea and the island of Palau and now the cast and crew are in Spain to shoot the next schedule.
Min Ho and Ji Hyun were also spotted shooting in Spain recently. Photos of the lead actors of Legend of the Blue Sea shooting in Spain went viral on social media. Min Ho and Ji Hyun were spotted at a restaurant in Spain. Min Ho looked dapper in a white suit, while Ji Hyun looked beautiful in a red patterned dress.