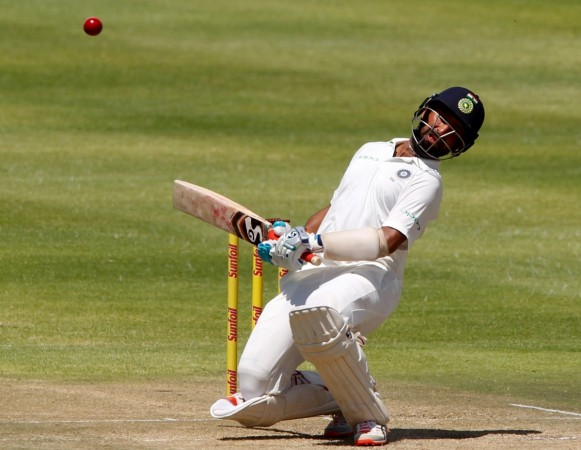 Indian batsmen had a tough time in the ongoing first Test against South Africa at Newlands stadium in Cape Town. It will only get "harder" in the remaining two contests of the series, according to former South African captain Kepler Wessels.
The Virat Kohli-led side was struggling to come to terms with pace and bounce in Cape Town. They were bowled out for 209 in the first innings. It could have been even worse if not for all-rounder Hardik Pandya's heroics. He scored an attacking 93.
Also read: SA-India series schedule, squads
There was no play yesterday (January 7) in Cape Town due to rain. The hosts have a 142-run lead going into the fourth day today as they are 65/2 in second essay. They made 286 in the first innings.
Wessels, who is part of the TV commentary team for the ongoing Test, sent out a warning message to Kohli and the rest of the Indian batting line-up. For him, the visitors' batsmen will have more challenging pitches to face in second and third Tests.
"Going forward, it could get harder for India. The surfaces at Centurion and at the Wanderers (Johannesburg) are quicker," Wessels told "The Hindu" newspaper on Sunday (January 7).
"It is not easy to come here from the sub-continent and straightaway get used to the pace, bounce and seam movement," he said about India's lack of preparation for the series.
The 60-year-old, who played Tests for Australia and South Africa, said he was surprised with the omission of Ajinkya Rahane for the first Test. However, he was sure that the Mumbai right-hander would be back for the rest of the series.
"I was surprised when Rahane was dropped for this Test. I know he has not scored a lot of runs lately. But he has the game, has played well in South Africa before. I am sure they will bring him back for the next two Tests," Wessels, who played 40 Tests and scored 2,788 runs, said.
Wessels praised India's pace attack. "They have a good pace attack, this is a good sign especially while playing away from home. Their top-order didn't do well in the first innings here but has the potential to do better," the former left-handed batsman opined.