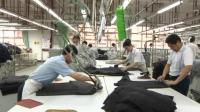 As the Indian stock market lags behind other emerging markets, particularly China, there is a feeling that money could fly out of the country to lucrative markets.
While the Indian market has gained only 3 percent so far this year, Chinese market is up by a whopping 18 percent.
Chinese stocks traded at their highest levels in seven years on Monday as the country's central bank's governor signalled further monetary easing to support growth. The Shanghai Composite Index closed at 3,786.57 on 30 March, its highest level since March 2008.
"We are still overweight on India and do not think investors are selling India to buy China although it has become more attractive on back of some key policy changes by The People's Bank of China (PBOC)," said Herald Van Der Linde, Head of Equity, HSBC Group, to CNBC-TV18.
The PBoC on Sunday slashed down-payment required to buy second homes, to 40 percent from 60 percent to boost the cooling property market in the country. Further, the finance ministry waived transaction tax on sale of homes owned for two years and more.
Linde believes there are no specific risks in India, the only risk being other markets could become more attractive.
However, he does not see money being rotated out of India into other emerging markets either.
The Chinese authorities are under pressure to stimulate the economy as activity decelerates due to subdued domestic demand and falling consumer prices. China's unemployment rate continues to edge higher to the levels recorded during the global financial crisis.
China's property market, which accounts for 15 percent of country's gross domestic product (GDP), continues to see tepid demand, with sales at a three-year low in the first two months of 2015.
"Given the economic situation is so weak, with the PBOC also starting to be alert on deflationary risks, the monetary policy needs to be eased significantly. So far, all the measures rolled out have yet to solve the difficulties in financing as companies' actual funding costs are still above 10 per cent," Liu Li-gang, the chief economist for Greater China at ANZ Bank, told the South China Morning Post.
On the other hand, foreign investors have been pumping in huge money into Indian equities since last year on the back of prospects for reforms and positive economic outlook.
In a recent report, the Asian Development Bank (ADB) estimates India's growth to surpass China in the next two years.