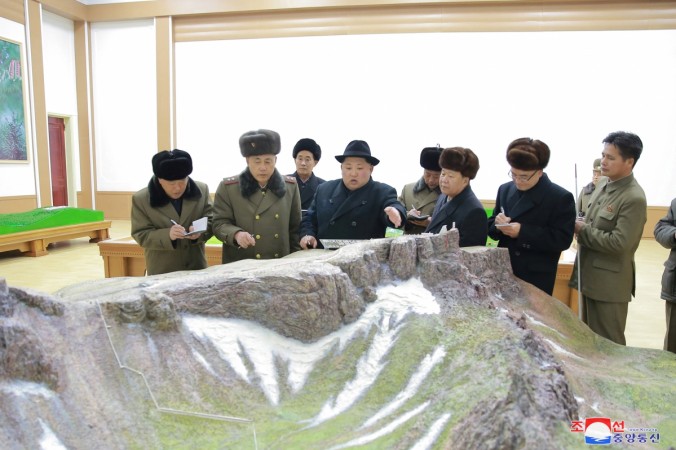 As North Korea has been testing one ballistic missile after another and even test-fired a hydrogen bomb on September 3, the world has been on alert for a possible war in the near future. And now, a former senior Chinese military official has said that Beijing should be prepared for a war on the Korean Peninsula adding that it may break out any time "between now and March."
Lieutenant General Wang Hongguang, former deputy commander of the Nanjing Military Area Command, who was speaking at an annual Global Times forum on December 16, explained that such preparations do not mean that China is starting the war, but the country needs to be prepared military wise as well as mentally.
"The war on the Korean Peninsula might break out anytime between now and March next year," the Global Times quoted Wang as saying. "China should be psychologically prepared for a potential Korean war, and the Northeast China regions should be mobilized for that. Such mobilization is not to launch a war, but for defensive purposes."
Agreeing with Wang's idea, Song Zhongping, a military expert and a TV commentator, told the Chinese tabloid that it was a good idea for China to be prepared and said that the military should be activated and anti-missile weapons will also need to be deployed. Additionally, Song said that Beijing will also need to be ready for a humanitarian crisis, as the possible war could bring in a lot of refugees.
Wang also explained that precaution is the best way to go as a war will also mean environmental contamination in the region and China could also witness a few earthquakes.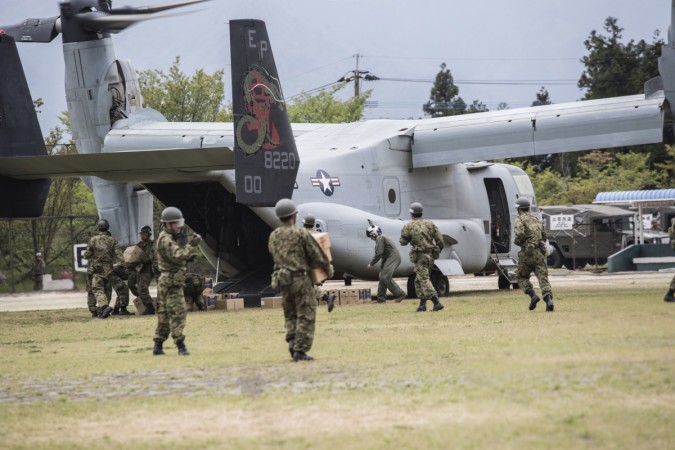 Not just China, Japan too is reportedly preparing for a war considering North Korean leader Kim Jong-un refuses to back down. Tokyo is said to be preparing a plan to deal with the influx of thousands of refugees, which it believes will flee to Japan in case a war breaks out. Not just that, the country is also working on ways to weed out North Korean agents, who are likely to pose security risks to Japan, reported the Japan Times. For this, Tokyo plans to increase the presence of the Japanese Coast Guards in the Sea of Japan, and these personnel will also receive orders to thoroughly inspect passengers at ports.
Additionally, officials at the ports will also be tasked to carry out background checks and look for criminal records. Any refugee, who may be considered a threat, will be deported.
As of now, the Japanese government "estimates that tens of thousands of evacuees from North Korea could reach the Japanese coast by wooden boats and other means," the daily quoted a person connected to the Japanese government as saying.
The refugees, who receive permission from the Japanese government to temporarily stay in the country, will be housed at facilities in Kyushu, as it is close to the Korean Peninsula. Tokyo also expects refugees from South Korea and they will reportedly be housed in a different facility.