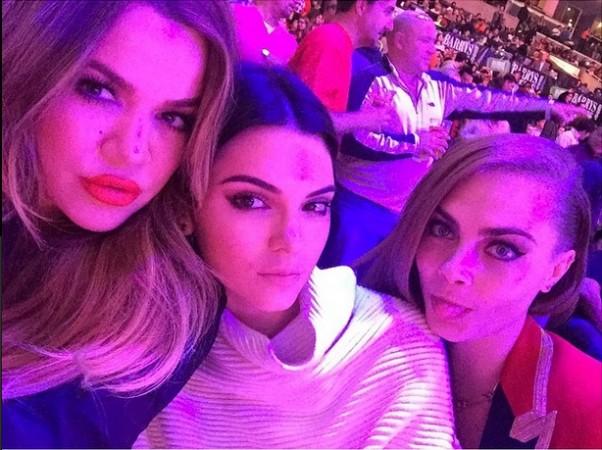 Reality show star Khloe Kardashian recently uploaded a photo of herself with sibling Kendall Jenner and English model Cara Delevingne. The new picture raised eyebrows as it said that Delevingne has changed the first letter of her name from "C" to "K".
"Introducing Cara with a K!!!! She is now Kara everyone!!!! Woooohoooooooo," Khloe titled the picture on her social media page.
The post made her fans excited over Jenner's relationship with the model and the curious tweets ranged from "Omg is it a sign?" to "Are they dating?"
Meanwhile, one of the admirers of "Keeping Up with the Kardashians" star even joined the names of the young model and her sister together, as he wrote, "Cara Jenner Delevingne".
The celebs were recently featured together on the latest issue of Love magazine titled "Kendall on Cara", in which both were seen sporting similar tattoos. According to a source close to them, they wanted to get themselves "twirled around each other" with their initials.
Previously, there were reports that Jenner and Delevingne are spending more time with each other. As per Radar Online, the celebs were sitting on top of each other in a bar during New York Fashion Week.
While their closeness triggered rumours, the celebs are tight-lipped over it and their fans will have wait a little longer to know whether Delevingne is joining the Kardashian family or not.