Ajith's "Yennai Arindhaal" will release with a bang on 5 February and set to dominate the box office. But we have to wait and see whether it takes toll on Vikram's "I", which is having a good run in theatres.
Just in: Vikram's "I" Grosses ₹200 Crore Worldwide
The Gautham Menon directorial and Ajith starrer movie is expected to have a worldwide release in 1000+ screens worldwide. The hype around the movie has reached sky high and traders are expecting the movie to break several records at collection centres.
They are also curiously looking forward to see whether "Yennai Arindhaal" could have any impact on "I". The Vikram starrer movie is already into its third week and the signs of slowing down of craze around the movie are already visible with the occupancy in theatres in Tamil Nadu coming down to an average of 50%.
Nonetheless, the afore-mentioned occupancy is said to be good for a movie, which is into the third week. We have to note that the business of Vikram's movie has not seen a huge dip in the last weekend.
Not surprisingly, traders also points out that there are chances of "Yennai Arindhaal" taking toll on the business of "I" if the Ajith's movie opens to good word-of-mouth from all section of audience and critics.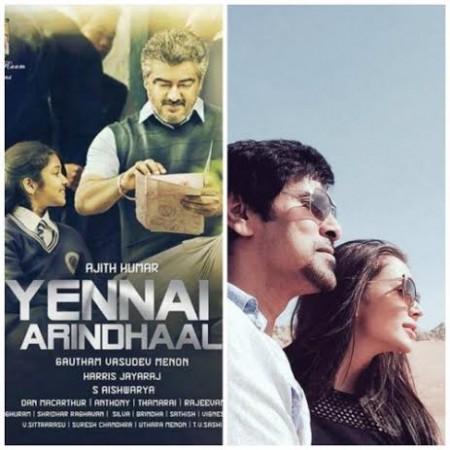 A strong word-of-mouth could take away all the attention of "I" towards "Yennai Arindhaal". So, traders have crossed their fingers.
On the other end, "I", which was released for Pongal, is heading towards grossing ₹200 crore at worldwide box office. So far, it has crossed the ₹190-crore mark. The movie has also set new key records at domestic and international box office.
Especially, "I" has made stunning business at the US and Malaysia box office.